On Wednesday, October 7, 2020, Vice President Mike Pence and Senator Kamala Harris are scheduled to appear for their first and only debate of the election cycle. Given the advanced age of the presidential candidates, as well as President Trump's recent positive test for COVID-19, the upcoming vice presidential debate has taken on increased significance of late.
While discussed often during the Democratic Primary debates, employment-related issues have received little attention in the general election thus far. The lack of focus on these topics does a disservice to the public, as many employment-related policies could significantly impact the lives of voters across the country. In the hopes that this trend changes, here are five questions, all of which concern issues impacting American workers, that moderators should ask the candidates for Vice President:
1. Will you raise the federal minimum wage and, if so, by how much?
In 2007, Congress passed legislation raising the federal minimum wage from $5.15 per hour to $7.25 per hour. The federal minimum wage has remained unchanged since then. While dozens of states and cities have passed legislation raising the minimum wage, 21 states have not.
Harris has supported increasing the federal minimum wage to $15 hour since as early as 2016. Pence, on the other hand, opposed the 2007 increase during his time as a congressman. Additionally, during his time as Governor of Indiana, Pence blocked local governments from requiring businesses to offer higher wages or benefits beyond those required by federal law. Given the massive impact even a modest increase to the federal minimum wage would have on workers who have not benefited from any state-mandated increases, the candidates should be required to make their positions on this issue clear to the American public.
2. Do you support a federal right to paid family leave and/or paid sick time?
Nearly every day, we learn more about the lasting health impacts facing many of those who survive COVID-19, which has already caused survivors and their loved ones to require time away from work. The staggering economic consequences of the pandemic have only made it more essential for workers to have the time they need to address their own or their loved ones' serious health needs. Further, millions of essential workers continue to report to work amid the pandemic without the benefit of paid sick time, forcing them to make the impossible choice between going to work sick – putting not only their own health, but public health at risk – and risking their families' economic security by refusing to work. While several states have passed legislation mandating paid family and/or sick leave, and expanded protections have been proposed at the federal level, the federal Family and Medical Leave Act provides only for unpaid leave at present.
Both before and after the pandemic began, Harris has supported paid family and sick leave. In fact, earlier this year, she announced a plan to pass legislation providing for up to six months of paid family and medical leave. Pence has not offered any such plan and, during his time in Congress, opposed multiple efforts to pass a national paid leave law. Employees across the United States have been demanding paid family and sick leave for years, and the COVID-19 pandemic has only shed more light on the need for such public benefits, making it crucial that the candidates be given a platform to speak on this issue.
3. How will you ensure that independent contractors are paid fair wages?
After the Department of Labor ("DOL") under President Obama sought to expand the definition of "employer" under the Fair Labor Standards Act ("FLSA"), the Trump Administration has sought to narrow it, thereby allowing employers to avoid compliance with the federal wage-and-hour law by classifying their employees as "independent contractors." While federal judges have struck down some of the Trump Administration's recent efforts, the definition of "employer" within the context of federal and state wage-and-hour laws remains in flux, underscoring the need for a clear federal standard.
Neither candidate's position on this issue has been made explicit, although Harris has stated her support for legislation in her home state codifying the so-called "ABC test," which expands the coverage of California's wage-and-hour laws to nearly all workers in the State. Pence has provided fewer clues as to his position, though it is the DOL under his Administration that continues to try to narrow the FLSA's coverage. The candidates must be asked to explain who they consider "employers" and "employees," and, further, how they would address the ambiguity of those terms if elected.
4. Should workers be forced to arbitrate their employment law claims, rather than pursuing them in court?
In May 2018, the U.S. Supreme Court ruled that agreements to arbitrate employment claims, including claims brought on the class or collective level, are enforceable. See Epic Systems Corp. v. Lewis, 138 S. Ct. 1612 (2018). Such agreements not only force employees to waive their right to pursue claims in federal court on their own behalves, but also prevent them from banding together with their co-workers to pursue class- and collective-wide claims. This all but strips hourly workers of the right to seek redress for wage violations, as their individual claims are often of too low in value to pursue alone without the benefit of the class and/or collective action framework.
In October 2018, Democrats in the House of Representatives introduced a bill entitled the "Restoring Justice for Workers Act," which effectively reverses the Epic Systems decision; however, the House has not voted on this legislation. While Harris has publicly maligned companies like Juul, J.P. Morgan Chase, and DLA Piper for forcing their employees into arbitration, her position on the Epic Systems decision, the Restoring Justice for Workers Act, and forced arbitration generally remains unclear. Pence's position on this issue is similarly an open question. Workers across the country who have been forced into arbitration or deterred from pursuing their claims at all as a result of arbitration agreements deserve to hear the candidates' proposals (or lack thereof) to address this problem.
5. Who should be the country's next Supreme Court Justice?
On May 8, 2017, President Trump nominated Judge Amy Coney Barrett to the Seventh Circuit Court of Appeals. Just over three years later, the President has nominated her to serve a lifetime appointment on the Supreme Court. At only 48 years old, Judge Barrett will likely shape American jurisprudence in a variety of areas, including employment law, for decades to come. Moreover, her past opinions suggest that she will likely do so in employers' favor. The impact of Judge Barrett's nomination is made all the more impactful by her impending replacement of late Justice Ruth Bader Ginsburg, one of the Court's more liberal Justices.
The Supreme Court has the ability to drastically alter the employment law landscape, as evidenced most recently by the Court's interpretation of Title VII to prohibit discrimination on the bases of sexual orientation and gender identity. Judge Barrett's consequential nomination was addressed in the opening minutes of the first presidential debate, and it should be afforded similar prominence when Pence and Harris debate on Wednesday evening. Indeed, both candidates should be forced to explain why they support or oppose Judge Barrett's nomination, and speak generally as to the values the country's next Supreme Court Justice should espouse.

About Faruqi & Faruqi, LLP
Faruqi & Faruqi, LLP focuses on complex civil litigation, including securities, antitrust, wage and hour, personal injury and consumer class actions as well as shareholder derivative and merger and transactional litigation. The firm is headquartered in New York, and maintains offices in California, Delaware, Georgia and Pennsylvania.
Since its founding in 1995, Faruqi & Faruqi, LLP has served as lead or co-lead counsel in numerous high-profile cases which ultimately provided significant recoveries to investors, direct purchasers, consumers and employees.
To schedule a free consultation with our attorneys and to learn more about your legal rights, call our offices today at (877) 247-4292 or (212) 983-9330.
About Alex Hartzband
Alex Hartzband's practice is focused on employment litigation. Alex is a senior associate in the firm's New York office.
Tags: faruqi & faruqi, investigation, news, litigation, settlement notice, case, faruqi law, faruqi blog, faruqilaw, Alex J. Hartzband, employment litigation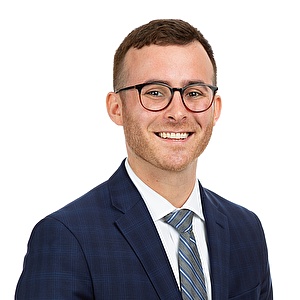 Alex Hartzband
Senior Associate at Faruqi & Faruqi, LLP

New York office
Tel: (212) 983-9330
Fax: (212) 983-9331
E-mail: ahartzband@faruqilaw.com