On September 8, 2020, the Honorable Gregory H. Woods of the Southern District of New York struck down a final rule (the "Rule") issued earlier this year by the U.S. Department of Labor ("DOL"). The Rule narrowed the definition of a vertical joint employer under the Fair Labor Standards Act ("FLSA") to require that a company actually exercise control, as opposed to merely having the power to exercise control, over its workers.
Specifically, the Rule stated that, while the "ability, power, or reserved right to act in relation to the employee may be relevant for determining joint employer status," these factors cannot "demonstrate joint employer status" unless the entity "actual[ly] exercise[s] . . . control." 29 C.F.R. § 791.2(a)(1)(i). This represented a vast departure from previously articulated joint employer standards, as did the Rule's narrowed definition of what constitutes "indirect control" and deeming of economic dependence – as is often seen, for example, in the context of franchisor-franchisee relationships – irrelevant to the joint employer test.
Based on the foregoing, Judge Woods deemed the Rule arbitrary and capricious, as it ignored the FLSA's broad definition of "employer" without sufficient justification by the DOL for its departure from prior interpretations.
Judge Woods' decision marks a significant victory for hourly workers at a time when federal laws protecting them seem to be constantly rolling back. That said, the DOL apparently plans to respond to the ruling, perhaps by filing an appeal, as indicated in part by an email sent to all Wage-and-Hour Division employees on September 10, 2020 asking them to report any cases that may be affected.

About Faruqi & Faruqi, LLP
Faruqi & Faruqi, LLP focuses on complex civil litigation, including securities, antitrust, wage and hour, personal injury and consumer class actions as well as shareholder derivative and merger and transactional litigation. The firm is headquartered in New York, and maintains offices in California, Delaware, Georgia and Pennsylvania.
Since its founding in 1995, Faruqi & Faruqi, LLP has served as lead or co-lead counsel in numerous high-profile cases which ultimately provided significant recoveries to investors, direct purchasers, consumers and employees.
To schedule a free consultation with our attorneys and to learn more about your legal rights, call our offices today at (877) 247-4292 or (212) 983-9330.
About Alex Hartzband
Alex Hartzband's practice is focused on employment litigation. Alex is a senior associate in the firm's New York office.
Tags: faruqi & faruqi, investigation, news, litigation, settlement notice, case, faruqi law, faruqi blog, faruqilaw, Alex J. Hartzband, employment litigation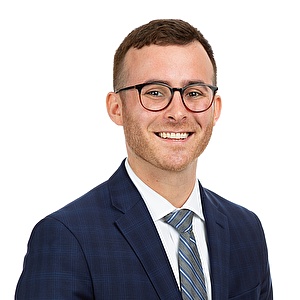 Alex Hartzband
Senior Associate at Faruqi & Faruqi, LLP

New York office
Tel: (212) 983-9330
Fax: (212) 983-9331
E-mail: ahartzband@faruqilaw.com