On April 16, 2020, Representative Ro Khanna (D-Calif.) and Senator Elizabeth Warren (D-Mass.) unveiled a proposal for an Essential Workers Bill of Rights that would provide essential workers on the frontlines of the COVID-19 pandemic with robust protections. The two lawmakers are calling for the bill to be included in the next COVID-19 relief package to be voted on by Congress on May 4, 2020.
Reports indicate that frontline workers – such as, doctors, nurses, home care workers, food service workers, federal, state, and municipal workers, delivery drivers, janitorial staff, transportation workers, and childcare workers – contract COVID-19 at a higher rate than the general public. "Essential workers are the backbone of our nation's response to coronavirus." Warren said in a press release. "We have a responsibility to make sure essential workers have the protections they need, the rights they are entitled to, and the compensation they deserve. The next relief package must put all workers front and center."
The core concepts of the proposed Essential Workers Bill of Rights include:
1. Providing workers a safe working environment by requiring employers to supply their workers with personal protective equipment at no cost.
2. Providing essential workers with premium pay or increased wages, especially for those essential workers earning the lowest wages. The premium pay would be retroactive to the start date of the pandemic and could not be used to lower the regular rate of pay for any employee.
3. Protect collective bargaining agreements from being changed or dissolved by employers during the crisis.
4. Passing Senator Patty Murray's (D-Wash.) PAID Leave Act which provides essential workers with 14 days of paid sick leave and 12 weeks of paid family and medical leave without requiring them to submit unnecessary paperwork.
5. Increasing protections for whistleblowers who report unsafe working conditions due to COVID-19.
6. Cracking down on worker misclassification to ensure workers that are misclassified as independent contractors receive the benefits and protections afforded to employees.
7. Increase funding to public programs that provide no-cost health care coverage for all, regardless of insurance or immigration status.
8. Increase funding to childcare providers so that essential workers have access to safe and high-quality childcare.
9. Working with employers and unions to develop frontline safety work protocols and responses to COVID-19.
10. Increasing the accountability of corporations by ensuring taxpayer dollars go to essential workers and not executives.

About Faruqi & Faruqi, LLP
Faruqi & Faruqi, LLP focuses on complex civil litigation, including securities, antitrust, wage and hour, personal injury and consumer class actions as well as shareholder derivative and merger and transactional litigation. The firm is headquartered in New York, and maintains offices in California, Delaware, Georgia and Pennsylvania.
Since its founding in 1995, Faruqi & Faruqi, LLP has served as lead or co-lead counsel in numerous high-profile cases which ultimately provided significant recoveries to investors, direct purchasers, consumers and employees.
To schedule a free consultation with our attorneys and to learn more about your legal rights, call our offices today at (877) 247-4292 or (212) 983-9330.
About Innessa M. Huot
Innessa Melamed Huot is a Partner in the firm's New York office and Chair of the firm's Employment Practice Group.
Tags: faruqi & faruqi, investigation, news, litigation, settlement notice, case, faruqi law, faruqi blog, faruqilaw, Innessa M. Huot, employment litigation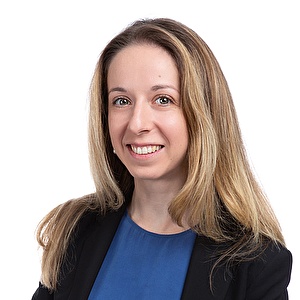 Innessa M. Huot
Partner at Faruqi & Faruqi, LLP

New York office
Tel: (212) 983-9330
Fax: (212) 983-9331
E-mail: ihuot@faruqilaw.com
Social: LinkedIn