While non-essential businesses across the United States are now beginning to re-open, workers at grocery stores, department stores, pharmacies, parcel delivery services, and other essential businesses have been reporting to work for months, forced onto the frontlines of the COVID-19 pandemic and constantly putting their health at risk. In some cases, these essential workers have done so without adequate safety measures in place. Essential workers have taken various steps to try to obtain the workplace protections they need, including lobbying the United States Congress for an "Essential Workers' Bill of Rights," and staging nationwide strikes, protests, walk-offs, and sick-outs.
These efforts by essential workers have not been without fruit. For example, on April 2, 2020, New York State passed the most expansive paid sick leave law in the nation. The law is set to take effect in January 2021 and creates a permanent right to paid sick leave; however, its passage was undoubtedly motivated in large part by essential workers' demands for paid leave in the midst of the COVID-19 pandemic.
Essential workers were handed another victory last week when the City of Philadelphia passed a law making it illegal to fire, discipline, or otherwise retaliate against employees who speak up about unsafe workplace conditions. The new law, which is the first of its kind in the United States, prohibits adverse employment actions against employees who refuse to work in unsafe conditions that they reasonably believe are caused by their employer's violation of a government COVID-19 public health order. The law similarly protects any employee who makes a "protected disclosure," which is defined as a good faith communication that "demonstrates an intention to disclose information that may evidence a violation of a COVID-19 public health order that may significantly threaten the health or safety of employees or the public . . . made for the purpose of remedying such violation." Additionally, the law imposes a "rebuttable presumption of retaliation" when an adverse employment action is taken within 90 days of a protected disclosure – a bold, employee-friendly provision that sets Philadelphia's new law apart from other whistleblower statutes.
A similar bill is also making its way through the New Jersey legislature, signaling a potential wave of Coronavirus-related whistleblower protections for employees across multiple states and municipalities. While New Jersey already protects employees who complain about suspected unlawful conduct through the State's Conscientious Employee Protection Act, the new legislation – like Philadelphia's new whistleblower ordinance – would protect employees who refuse to work due to unsafe conditions or complain about the same, even if those unsafe conditions do not rise to the level of being unlawful.
In Philadelphia, New Jersey, New York, and across the country, workplace protections are constantly developing in response to the COVID-19 pandemic. We encourage employees with questions about their ever-evolving rights to check Faruqi & Faruqi, LLP's Workers' Guide to COVID-19 periodically for information and updates.

About Faruqi & Faruqi, LLP
Faruqi & Faruqi, LLP focuses on complex civil litigation, including securities, antitrust, wage and hour, personal injury and consumer class actions as well as shareholder derivative and merger and transactional litigation. The firm is headquartered in New York, and maintains offices in California, Delaware, Georgia and Pennsylvania.
Since its founding in 1995, Faruqi & Faruqi, LLP has served as lead or co-lead counsel in numerous high-profile cases which ultimately provided significant recoveries to investors, direct purchasers, consumers and employees.
To schedule a free consultation with our attorneys and to learn more about your legal rights, call our offices today at (877) 247-4292 or (212) 983-9330.
About Alex Hartzband
Alex Hartzband's practice is focused on employment litigation. Alex is a senior associate in the firm's New York office.
Tags: faruqi & faruqi, investigation, news, litigation, settlement notice, case, faruqi law, faruqi blog, faruqilaw, Alex J. Hartzband, emoloyment litigation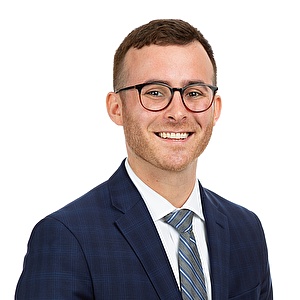 Alex Hartzband
Senior Associate at Faruqi & Faruqi, LLP

New York office
Tel: (212) 983-9330
Fax: (212) 983-9331
E-mail: ahartzband@faruqilaw.com