ESSENTIAL WORKERS = INCREASED RISKS
More than 40 states have ordered nonessential businesses to close. However, grocery stores, retail pharmacies and drug stores, and other entities that sell essential supplies, are among the businesses that have been deemed essential and remain open.
Workers in these types of businesses face constant exposure to the novel coronavirus given their frequent contact with the public.
Thousands of employees have continued to report to work as infections and deaths in the US continue to increase. Despite the increased risk these workers face, they are also working long shifts and taking on extra workloads.
TWO WALMART EMPLOYEES FATALLY INFECTED
Two Walmart store employees died as a result of complications caused by COVID-19. The two workers contracted the disease while working in the store, according to a wrongful death lawsuit filed by the family of one of the workers.
The lawsuit alleges that: the store knew before either worker died that there were employees who were showing symptoms of COVID-19; didn't do anything to bar symptomatic workers from store until after the worker died; and failed to take preventative measures that the Centers for Disease Control and the Occupational Safety and Health Administration had recommended.
The lawsuit alleges that Walmart's lack of preventative measures included the store's management not cleaning and sterilizing the location to keep workers and shoppers from being infected, not implementing social distancing guidelines that public health officials had called for, and not providing workers with personal protective equipment like masks, gloves and antibacterial soap.
Moreover, the lawsuit claims that Walmart didn't warn workers that their colleagues had symptoms of COVID-19 and "otherwise ignored other employees at the store who communicated to management" that they were showing signs of having the disease.
HIGHER RISK, MORE PROTECTIONS
Many retail workers are not provided with enough protections to deal with the number of customers they deal with per day – which is in the hundreds.
According to OSHA, "employers should assess the hazards to which their workers may be exposed; evaluate the risk of exposure; and select, implement, and ensure workers use controls to prevent exposure."
20 Actions Your Employer Can Take To Help Keep You Safe
1. Use physical barriers to separate workers from members of the general public (Roped off area or Plexiglass sneeze guards).
2. Provide a waiting area for customers that is separated by at least 6 feet from a cash register workstation.
3. Place signage that instructs individuals waiting in line to remain 6 feet back from work areas.
4. Whenever possible, direct customers to self-checkout kiosks.
5. Wipe down credit card terminals and pens/styluses between each customer.
6. Wipe down worker-facing touch screens, keyboards, or other equipment at least as often as workers change workstations.
7. Frequently clean push bars and handles on any doors that do not open automatically.
8. Discourage workers from using other workers' phones, desks, offices, or other work tools and equipment, when possible.
9. Provide personal protection equipment: gloves, face mask, eye protection.
10. Place alcohol-based hand sanitizers with at least 60% alcohol in multiple locations.
11. Provide tissues and no touch disposal receptacles.
12. Discourage handshaking.
13. Restrict the number of customers allowed inside the facility at any point in time.
14. When developing staff schedules, consider options for additional short breaks to increase the frequency with which staff can wash hands with soap and water.
15. Place posters that encourage hand hygiene.
16. Increasing in-store pickup or delivery to minimize the number of customers shopping in store facilities.
17. Increase the percentage of outdoor air that circulates into the building ventilation system
18. Actively encourage sick employees to stay at home.
19. Take temperatures of workers each day in order to send sick workers home.
20. If another sick employee is suspected or confirmed to have COVID-19, follow the CDC cleaning and disinfection recommendations.

Sources:
https://www.cdc.gov/coronavirus/2019-ncov/community/guidance-business-response.html
https://www.osha.gov/SLTC/covid-19/controlprevention.html#retail_workers
Toney Evans, Special Administrator of the Estate of Wando Evans v. Walmart Inc. et al.,
Case Number: 2020L003938, Circuit Court of Cook County
About Faruqi & Faruqi, LLP
Faruqi & Faruqi, LLP focuses on complex civil litigation, including securities, antitrust, wage and hour, personal injury and consumer class actions as well as shareholder derivative and merger and transactional litigation. The firm is headquartered in New York, and maintains offices in California, Delaware, Georgia and Pennsylvania.
Since its founding in 1995, Faruqi & Faruqi, LLP has served as lead or co-lead counsel in numerous high-profile cases which ultimately provided significant recoveries to investors, direct purchasers, consumers and employees.
To schedule a free consultation with our attorneys and to learn more about your legal rights, call our offices today at (877) 247-4292 or (212) 983-9330.
About Reza Rezvani
Reza Rezvani is a Partner in the firm's New York office in personal injury law litigation. He has over 18 years of experience litigating construction accidents and labor law, premises liability, serious motor vehicle accidents, and civil rights cases. He has successfully handled hundreds of cases and conducted over 50 jury trials, earning a reputation as a highly skilled trial attorney.
Tags: faruqi & faruqi, investigation, news, litigation, settlement notice, case, faruqi law, faruqi blog, faruqilaw, Reza Rezvani, personal injury litigation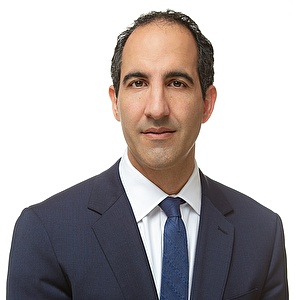 Reza Rezvani
Partner at Faruqi & Faruqi, LLP

New York office
Tel: (212) 983-9330
Fax: (212) 983-9331
E-mail: rrezvani@faruqilaw.com
Social: LinkedIn