Ex-New York Congressman Christopher Collins ("Collins") pleaded guilty this past month to insider trading charges. In pleading guilty, Collins admitted that—while serving on the Board of Directors of Innate Immunotherapeutics Limited (the "Company")—he illegally tipped off his son about the failed results of the Company's drug trial. Immediately thereafter, his son sold 1.4 million shares of the Company's stock and told at least four other investors about the trial's failed results. When the Company publicly disclosed these results several days later, its stock price dropped more than 90%. Due to Collins' illegal tip, however, his son (and the four other tippees he told about the trial results), avoided nearly $800,000 in losses associated with this stock drop. According to the indictment, Collins then had his congressional staffers make misleading statements concealing his son's involvement in the transaction.
Collins' guilty plea is a far cry from his posture one year ago when he called the charges "meritless." Indeed, his son has also pleaded guilty to related insider trading charges. According to a reporter in the courtroom, Collins attempted to mitigate his actions, telling the judge that he "was devastated" by the clinical trial's results and "[w]hile in a 'very emotional state,' he made a phone call to his investor son so the son could unload his stock in the company before it made the bad news public[.]"
Collins now faces a maximum of four years in prison. He will learn his fate at his sentencing on January 17, 2020.
About Faruqi & Faruqi, LLP
Faruqi & Faruqi, LLP focuses on complex civil litigation, including securities, antitrust, wage and hour, personal injury and consumer class actions as well as shareholder derivative and merger and transactional litigation. The firm is headquartered in New York, and maintains offices in California, Delaware, Georgia and Pennsylvania.
Since its founding in 1995, Faruqi & Faruqi, LLP has served as lead or co-lead counsel in numerous high-profile cases which ultimately provided significant recoveries to investors, direct purchasers, consumers and employees.
To schedule a free consultation with our attorneys and to learn more about your legal rights, call our offices today at (877) 247-4292 or (212) 983-9330.
About Richard W. Gonnello
Richard W. Gonnello is a partner in Faruqi & Faruqi, LLP's New York office and Chair of the firm's Securities Litigation Practice Group.
Tags: securities, Congress, Christopher Collins, Insider Trading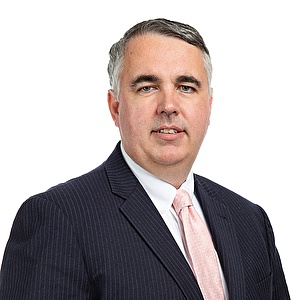 Richard W. Gonnello
Partner at Faruqi & Faruqi, LLP

New York office
Tel: (212) 983-9330
Fax: (212) 983-9331
E-mail: rgonnello@faruqilaw.com