New York Congressman Christopher Collins ("Collins") was recently arrested and charged with insider trading. The indictment alleges that Collins, who served on the Board of Directors of Innate Immunotherapeutics Limited (the "Company"), illegally tipped off his son, Cameron, about the failed results of the Company's drug trial. Immediately thereafter, Cameron allegedly sold 1.4 million shares of the Company and told at least four other investors about the trial's failed results. When the Company publicly disclosed these results several days later, its stock price dropped more than 90%. However, because of Collins' illegal tip, Cameron and his select investors, were allegedly able to avoid $768,000 in losses associated with this stock drop. This case demonstrates the concept of tipper liability, under which an insider does not need to personally make a trade to be found liable for insider trading.
The indictment further alleges that Collins took steps to conceal the fact that his son had sold significant portions of the Company's stock before the results were publicly announced. For instance, he had one of his staffers issue a statement that, "Neither Christopher Collins, [nor] his daughter . . . have sold shares prior, during or after Innate's recent stock halt," and that "Cameron Collins has liquidated all his shares after the stock halt was lifted, suffering a substantial financial loss." This indictment explains that this was misleading because it was "written in a manner designed to mislead the public" into believing that Cameron had not sold the Company's stock prior to the public announcement. While Collins calls the charges "meritless," they have clearly impacted his future electoral prospects and he has now announced that he will not seek reelection.
The allegations against Collins demonstrate how corrupt insiders can degrade the integrity of the capital markets. To counteract these bad actors, Faruqi and Faruqi investigates and pursues cases against those who commit similar acts of insider trading.
About Faruqi & Faruqi, LLP
Faruqi & Faruqi, LLP focuses on complex civil litigation, including securities, antitrust, wage and hour, personal injury and consumer class actions as well as shareholder derivative and merger and transactional litigation. The firm is headquartered in New York, and maintains offices in California, Delaware, Georgia and Pennsylvania.
Since its founding in 1995, Faruqi & Faruqi, LLP has served as lead or co-lead counsel in numerous high-profile cases which ultimately provided significant recoveries to investors, direct purchasers, consumers and employees.
To schedule a free consultation with our attorneys and to learn more about your legal rights, call our offices today at (877) 247-4292 or (212) 983-9330.
About Dillon Hagius
Dillon Hagius's practice is focused on securities litigation. Dillon is an associate in the firm's New York office.
Tags: faruqi & faruqi, investigation, news, litigation, case, faruqi law, faruqi blog, 10b-5, faruqilaw, Dillon Hagius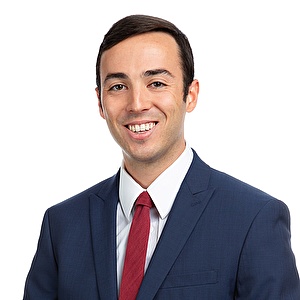 Dillon Hagius
Associate at Faruqi & Faruqi, LLP

New York office
Tel: (212) 983-9330
Fax: (212) 983-9331
E-mail: dhagius@faruqilaw.com