The California Supreme Court announced that it would review the constitutionality of Proposition 22, a provision approved by voters in November of 2020 which created exceptions for specific app-based workers such as Uber, Lyft, and DoorDash drivers from the State's elevated bar for classifying workers as independent contractors. The Proposition had initially been ruled unconstitutional in state court as invading the Legislature's plenary power in setting workers' compensation laws. This decision was undermined by a split appellate panel which ruled that while voters had the lawmaking authority under the State Constitution, the initiative's claimed definition of what constitutes an amendment violated separation of powers principles. Practically speaking, however, this put the Proposition's exception back into effect.
The State Supreme court unanimously granted a petition to review the appellate ruling which was filed by the drivers who claim that the Proposition deprives thousands of employment protections. The State maintains that the Proposition had broad support from California voters and hopes to maintain the Appellate ruling. The case is Castellanos v. State of California et al., case number S279622, in the Supreme Court of the State of California.
A related federal case also involves the Proposition, and the State has already petitioned for an en banc examination of the issue in Olson v. California , 9th Cir. App., No. 20-55267.
About Faruqi & Faruqi, LLP
Faruqi & Faruqi, LLP focuses on complex civil litigation, including securities, antitrust, wage and hour and consumer class actions as well as shareholder derivative and merger and transactional litigation. The firm is headquartered in New York, and maintains offices in California, Georgia and Pennsylvania.
Since its founding in 1995, Faruqi & Faruqi, LLP has served as lead or co-lead counsel in numerous high-profile cases which ultimately provided significant recoveries to investors, direct purchasers, consumers and employees.
To schedule a free consultation with our attorneys and to learn more about your legal rights, call our offices today at (877) 247-4292 or (212) 983-9330.
About Kyle J. Conway
Kyle J. Conway's practice is focused on Consumer Protection litigation. Kyle is an associate in Faruqi & Faruqi's Pennsylvania office. Prior to joining F&F, Kyle worked with the Delaware Department of State's Corporations Division. As well, Kyle has practiced law in the areas of insurance defense and family law.Kyle received his J.D. cum laude, from Villanova University Charles Widger School of Law (2018). In law school, Kyle was the Managing Editor of the Environmental Law Journal. Kyle received his undergraduate degree, summa cum laude, from the University of Pittsburg (2015). Kyle is licensed to practice law in the Commonwealth of Pennsylvania.
Tags: faruqi & faruqi, faruqi law, faruqi blog, faruqilaw, Kyle Conway, consumer protection litigation, consumer rights, app-based workers, gig economy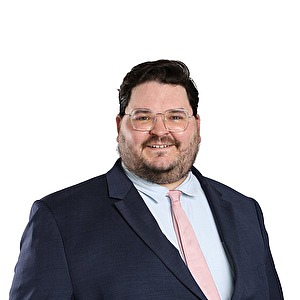 Kyle J. Conway
Associate at Faruqi & Faruqi, LLP

Pennsylvania office
Tel: (215) 277-5770
Fax: (215) 277-5771
E-mail: kconway@faruqilaw.com
Social: LinkedIn