On June 6, 2023, the U.S. Securities and Exchange Commission ("SEC") charged Coinbase, Inc., the country's largest crypto trading platform, with operating as an unregistered national securities exchange, broker, and clearing agency. According to the SEC, Coinbase has made billions since at least 2019 by facilitating the purchase and sale of crypto asset securities. "Coinbase intertwines the traditional services of an exchange, broker, and clearing agency without having registered any of those functions with the [SEC] as required by law[,]" the SEC stated. Securities exchanges, brokers, and clearing agencies have extensive reporting requirements. Coinbase's failure to register these functions, the SEC argues, "has deprived investors of significant protections, including inspection by the SEC, recordkeeping requirements, and safeguards against conflicts of interest, among others."
The SEC also targeted Coinbase's alleged unregistered offer and sale of securities in connection with its staking-as-a-service program, which lets its customers earn profits from certain crypto assets.
Coinbase went public in April 2021, and has argued that its business model was tacitly approved by the SEC when the agency approved its initial public offering. With respect to the SEC's charges, Coinbase CEO Brian Armstrong tweeted that the company is "proud to represent the industry in court to finally get some clarity around crypto rules," but pushed back against the SEC's allegations, stating, inter alia, that "[t]here is no path to 'come in and register' – we tried, repeatedly[.]" "Instead of publishing a clear rule book," he continued, "the SEC has taken a regulation by enforcement approach that is harming America. So if we need to avail ourselves of the courts to get clarity, so be it." According to The New York Times, Coinbase "petitioned the S.E.C. for new rules last summer and even sued the agency for failing to act on its request in April."

The SEC's charges against Coinbase come on the heels of its lawsuit against Binance, the world's largest cryptocurrency trading exchange, "of mishandling customer funds and lying to American regulators and investors about its operations[,]" The New York Times reported. The former chief of the SEC's Office of Internet Enforcement stated that the "Binance allegations are more serious, essentially alleging a criminal enterprise," while the "Coinbase allegations don't allege any fraud or thievery[,]" although both lawsuits are a "scathing attack" on the crypto industry.

About Faruqi & Faruqi, LLP
Faruqi & Faruqi, LLP focuses on complex civil litigation, including securities, antitrust, wage and hour and consumer class actions as well as shareholder derivative and merger and transactional litigation. The firm is headquartered in New York, and maintains offices in California, Georgia and Pennsylvania.
Since its founding in 1995, Faruqi & Faruqi, LLP has served as lead or co-lead counsel in numerous high-profile cases which ultimately provided significant recoveries to investors, direct purchasers, consumers and employees.
To schedule a free consultation with our attorneys and to learn more about your legal rights, call our offices today at (877) 247-4292 or (212) 983-9330.
About Katherine M. Lenahan
Katherine M. Lenahan is a Partner in the New York office of Faruqi & Faruqi, LLP and focuses her practice on securities litigation.
Tags: faruqi & faruqi, faruqi law, faruqi blog, faruqilaw, Katherine Lenahan, securities litigation, cryptocurrency, crypto, bitcoin, coinbase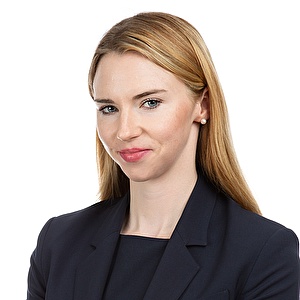 Katherine M. Lenahan
Partner at Faruqi & Faruqi, LLP

New York office
Tel: (212) 983-9330
Fax: (212) 983-9331
E-mail: klenahan@faruqilaw.com
Social: LinkedIn