Judge Brantley Starr of the U.S. District Court for the Northern District of Texas has issued a standing order requiring attorneys to include in all filings a certificate attesting either that (a) no portion of the filing was drafted by artificial intelligence (i.e., ChatGPT), or (b) that any language drafted by artificial intelligence was checked for accuracy by a human being. Judge Starr observed that while artificial intelligence platforms are "incredibly powerful and have many uses in the law," they should not be relied upon for legal briefing because they are "prone to hallucination and bias." For instance, they are known to "make stuff up" like case citations and quotations. They are also unreliable or biased because they "hold no allegiance to any client, the rule of law, or the laws and Constitution of the United States (or…the truth)."
This order follows an incident in New York where a lawyer is facing potential sanctions for relying on ChatGPT to draft a legal brief which included citations to fake cases.

About Faruqi & Faruqi, LLP
Faruqi & Faruqi, LLP focuses on complex civil litigation, including securities, antitrust, wage and hour and consumer class actions as well as shareholder derivative and merger and transactional litigation. The firm is headquartered in New York, and maintains offices in California, Georgia and Pennsylvania.
Since its founding in 1995, Faruqi & Faruqi, LLP has served as lead or co-lead counsel in numerous high-profile cases which ultimately provided significant recoveries to investors, direct purchasers, consumers and employees.
To schedule a free consultation with our attorneys and to learn more about your legal rights, call our offices today at (877) 247-4292 or (212) 983-9330.
About Lisa Omoto
Lisa Omoto is an associate in Faruqi & Faruqi, LLP's Los Angeles office and focuses her practice on consumer protection litigation.
Tags: faruqi & faruqi, faruqi law, faruqi blog, faruqilaw, Lisa Omoto, consumer protection litigation, consumer rights, consumer fraud, AI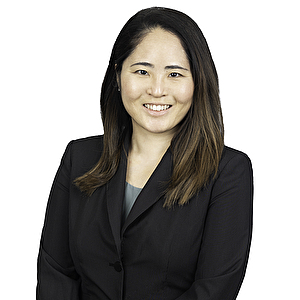 Lisa Omoto
Associate at Faruqi & Faruqi, LLP

California office
Tel: (424) 256-2884
Fax: (424) 256-2885
E-mail: lomoto@faruqilaw.com
Social: LinkedIn