On April 20, 2023, the Federal Trade Commission issued a final Decision and Order against HomeAdvisor, Inc., settling allegations that HomeAdvisor made various false, misleading, or unsubstantiated representations to service providers – including small businesses operating in the gig economy – about the quality, characteristics, and sources of HomeAdvisor's project leads.
HomeAdvisor collects information about potential customers for home services like kitchen remodels or gardening services, and sells that information to service providers, such as general contractors and gardeners, in its network. The FTC's complaint against HomeAdvisor alleges that since at least July 2014, HomeAdvisor has made "false, misleading, or unsubstantiated representations about the quality, characteristics, and source of HomeAdvisor's leads and the rates at which those leads convert into jobs…" For instance, HomeAdvisor allegedly represented that its leads concern homeowners who intend to hire a service provider soon, even though many of them do not. The complaint further alleges that based on those representations, service providers agree to join HomeAdvisor's network, paying an "upfront (and often inflated) membership fee," and "spend precious time following up on leads that are not of the quality HomeAdvisor promises."
The final order prohibits HomeAdvisor from making further misleading and unsubstantiated representations and provides for monetary relief of up to $7.2 million
About Faruqi & Faruqi, LLP
Faruqi & Faruqi, LLP focuses on complex civil litigation, including securities, antitrust, wage and hour and consumer class actions as well as shareholder derivative and merger and transactional litigation. The firm is headquartered in New York, and maintains offices in California, Georgia and Pennsylvania.
Since its founding in 1995, Faruqi & Faruqi, LLP has served as lead or co-lead counsel in numerous high-profile cases which ultimately provided significant recoveries to investors, direct purchasers, consumers and employees.
To schedule a free consultation with our attorneys and to learn more about your legal rights, call our offices today at (877) 247-4292 or (212) 983-9330.
About Lisa Omoto
Lisa Omoto is an associate in Faruqi & Faruqi, LLP's Los Angeles office and focuses her practice on consumer protection litigation.
Tags: faruqi & faruqi, faruqilaw, Lisa Omoto, consumer rights, consumer protection, faruqilaw blog, FTC, HomeAdvisor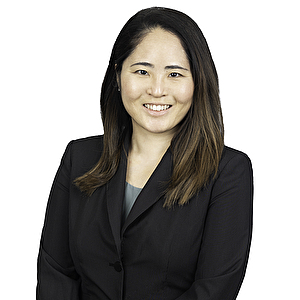 Lisa Omoto
Associate at Faruqi & Faruqi, LLP

California office
Tel: (424) 256-2884
Fax: (424) 256-2885
E-mail: lomoto@faruqilaw.com
Social: LinkedIn