Several government agencies have recently announced plans to use existing regulatory structures to limit the extent to which automated systems and artificial intelligence are potentially resulting in illegal and unfair practices in both business and employment. The Federal Trade Commission (FTC), Equal Employment Opportunity Commission (EEOC), the Consumer Financial Protection Bureau (CFPB), as well as the Civil Rights Division of the U.S. Department of Justice released a joint statement making clear that they are not waiting for new laws specifically addressing automated systems to start regulating their now ubiquitous use in business practices.
This statement comes in light of the growing trend of using automated systems for recruitment, hiring, performance evaluation, and job surveillance. There is an anticipatory concern that use of these automated systems may result in unfair business practices, discriminatory employment practices, and potential civil rights violations. Charlotte Burrows, Chair of the EEOC, noted that AI is already used prominently in the employment space by an overwhelming majority of Fortune 500 companies.
The respective agencies are attempting to make it clear that use of AI will in no way prevent them from enforcing current law, and that compliance with existing reporting requirements could and should include shows of due diligence in engaging the services of AI vendors. The novelty of these new and versatile AI vendors will not prevent agencies such as the FTC from combatting "unfair or deceptive practices of unfair methods of competition," according to FTC Chair Lina Khan.
About Faruqi & Faruqi, LLP
Faruqi & Faruqi, LLP focuses on complex civil litigation, including securities, antitrust, wage and hour and consumer class actions as well as shareholder derivative and merger and transactional litigation. The firm is headquartered in New York, and maintains offices in California, Georgia and Pennsylvania.
Since its founding in 1995, Faruqi & Faruqi, LLP has served as lead or co-lead counsel in numerous high-profile cases which ultimately provided significant recoveries to investors, direct purchasers, consumers and employees.
To schedule a free consultation with our attorneys and to learn more about your legal rights, call our offices today at (877) 247-4292 or (212) 983-9330.
About Kyle J. Conway
Kyle J. Conway's practice is focused on Consumer Protection litigation. Kyle is an associate in Faruqi & Faruqi's Pennsylvania office. Prior to joining F&F, Kyle worked with the Delaware Department of State's Corporations Division. As well, Kyle has practiced law in the areas of insurance defense and family law.Kyle received his J.D. cum laude, from Villanova University Charles Widger School of Law (2018). In law school, Kyle was the Managing Editor of the Environmental Law Journal. Kyle received his undergraduate degree, summa cum laude, from the University of Pittsburg (2015). Kyle is licensed to practice law in the Commonwealth of Pennsylvania.
Tags: faruqi & faruqi, faruqilaw, faruqiaw blog, Kyle J. Conway, consumer litigation, consumer protection, consumer rights, attorney, lawfirm, lawyer, AI, artificial intelligence, FTC, EEOC, CFPB, DOJ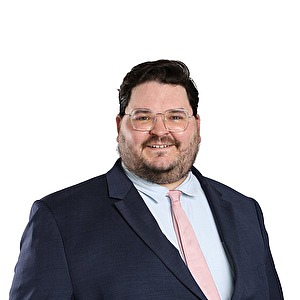 Kyle J. Conway
Associate at Faruqi & Faruqi, LLP

Pennsylvania office
Tel: (215) 277-5770
Fax: (215) 277-5771
E-mail: kconway@faruqilaw.com
Social: LinkedIn