According to statements by Michael Barr, the Federal Reserves' top regulator, made at a March 28, 2023 hearing before the Senate Committee on Banking, Housing, and Urban Affairs, the Fed is considering the possibility of new regulations following the collapse of Silicon Valley Bank.
The failure of Silicon Valley Bank ("SVB") and follow-on effects "[R]aise questions about evolving risks and what more can and should be done so that isolated banking problems do not undermine confidence in healthy banks and threaten the stability of the banking system as a whole," said Barr. The recent failure of SVB, which was at the time the 16th largest bank in the U.S. based on total assets, is the largest US bank failure in the last decade and has sent shockwaves through the international financial community and may have resulted in the failure of other financial institutions, such as Signature Bank.
In 2018, financial regulations of mid-sized banks, such as SVB, created in the aftermath of the 2008 financial crisis were loosened. Many have linked that deregulation as one of the causes of SVB's failure. For instance, Senator Elizabeth Warren said in a speech from the Senate floor on March 14th that "[t]he weakened rules permitted banks like SVB and Signature to load up on risks, run up their profits, pay their executives, giant bonuses, and eventually blow the banks to pieces." Others have argued that deregulation played no part in the SVB collapse. In statements made to POLITICO, former House Representative and recent board member of Signature Bank, Barney Frank, said "I don't think that [deregulation] had any impact…. They hadn't stopped examining banks." Only time will if new bank regulations are promulgated as a consequence of the failure of SVB.

About Faruqi & Faruqi, LLP
Faruqi & Faruqi, LLP focuses on complex civil litigation, including securities, antitrust, wage and hour and consumer class actions as well as shareholder derivative and merger and transactional litigation. The firm is headquartered in New York, and maintains offices in California, Georgia and Pennsylvania.
Since its founding in 1995, Faruqi & Faruqi, LLP has served as lead or co-lead counsel in numerous high-profile cases which ultimately provided significant recoveries to investors, direct purchasers, consumers and employees.
To schedule a free consultation with our attorneys and to learn more about your legal rights, call our offices today at (877) 247-4292 or (212) 983-9330.
About Timothy J. Peter
Timothy J. Peter is a Partner in Faruqi & Faruqi, LLP's Pennsylvania office and Chair of the firm's Consumer Protection Litigation Practice Group.
Tags: faruqi & faruqi, litigation, settlement notice, case, faruqi law, faruqi blog, faruqilaw, Timothy J. Peter, consumer litigation, consumer protection, consumer rights, SVB, Silicon Valley Bank, bank run, financial crisis, attorney, lawyer, law firm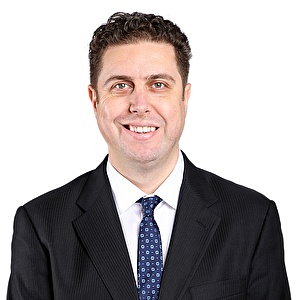 Timothy J. Peter
Partner at Faruqi & Faruqi, LLP

Pennsylvania office
Tel: (215) 277-5770
Fax: (215) 277-5771
E-mail: tpeter@faruqilaw.com
Social: LinkedIn