Almost three years after signing into law legislation significantly amending New Jersey's analog to the federal Worker Adjustment and Retraining Notification Act ("WARN Act") —officially titled the Millville Dallas Airmotive Plant Job Loss Notification Act (the "NJ WARN Act")—Governor Phil Murphy signed Assembly Bill No. 4768 on January 10, 2023, thereby permitting the far-reaching amendments to take effect sooner than previously expected. The effective date of the sweeping revisions had been put on hold due to the COVID-19 pandemic; however, with his signing of the bill, Government Murphy accelerated the timeline for the amendments, which are now set to take effect on April 10, 2023.
As previously discussed here, the federal WARN Act provides protections to employees impacted by plant closings and mass layoffs, such as by requiring that companies with 100 or more employees give their workers at least 60 days' notice of such closings or layoffs. The NJ WARN Act already provided broader protections than its federal counterpart and, as of April 10, 2023, those protections will be even more robust.
Some significant changes to the NJ WARN Act include:
• Lower Threshold for Mass Layoffs – Under the current NJ WARN Act, a covered mass layoff must result in the discharge of at least: (i) 500 employees at the company or location; or (ii) 50 employees representing at least 33% of the company's total workforce. The recent amendments, however, eliminate both the 500-employee and 33% thresholds. Once the new law takes effect, the NJ WARN Act's protections (discussed further below) will be triggered by a mass layoff impacting just 50 or more employees at or reporting to a company or location, even if fewer than 33% of the company's employees are impacted.
• Expanded Counting and Coverage of Part-time Employees – Following the amendments, covered employers will be required to count part-time employees toward both the 100-employee threshold (to determine whether the employer is subject to the Act) and 50-employee threshold (to determine whether employees are entitled to requisite notices and other protections). Part-time employees—who previously were not protected by the NJ WARN Act—will now also be entitled to 90 days' advance notice and severance pay (as discussed below), just like full-time employees.
• Expanded Definition of an "Establishment" Subject to the Act's Requirements – Under the current NJ WARN Act, a "establishment" covered by the Act is defined as "a single location or a group of contiguous locations, including groups of facilities which form an office or industrial park or separate facilities just across the street from each other." Under the amendments, the definition of an "establishment" will be expanded such that it "may be a single location or a group of locations," including any facilities located in the State of New Jersey." This change appears to require employers to aggregate all of their locations in New Jersey to determine if the 50-employee threshold is met.
• Expanded Notice Obligations – Those who work for companies with 100 or more employees will now be entitled to at least 90 days' advance notice before they are terminated as part of a mass layoff, termination of operations, or transfer of operations. Previously, only 60 days' advance notice was required.
• Mandatory Severance – Lastly, even when the requisite advance notice is provided, employers will now be required to provide discharged employees with "severance pay equal to one week of pay for each full year of employment." Previously, employers were required to pay severance only as a penalty if they failed to provide sufficient notice. This is perhaps the most significant change to the law, though a lawsuit alleging that the severance pay requirement is preempted by federal law is currently pending.
All New Jersey employees—especially those who work for larger employees—should familiarize themselves with the changes to the NJ WARN Act to make sure that they are protected in the event they are impacted a plant closing or mass layoff.

About Faruqi & Faruqi, LLP
Faruqi & Faruqi, LLP focuses on complex civil litigation, including securities, antitrust, wage and hour and consumer class actions as well as shareholder derivative and merger and transactional litigation. The firm is headquartered in New York, and maintains offices in California, Georgia and Pennsylvania.
Since its founding in 1995, Faruqi & Faruqi, LLP has served as lead or co-lead counsel in numerous high-profile cases which ultimately provided significant recoveries to investors, direct purchasers, consumers and employees.
To schedule a free consultation with our attorneys and to learn more about your legal rights, call our offices today at (877) 247-4292 or (212) 983-9330.
Tags: faruqi & faruqi, investigation, news, litigation, settlement notice, case, faruqi law, faruqi blog, faruqilaw, Alex J. Hartzband, employment litigation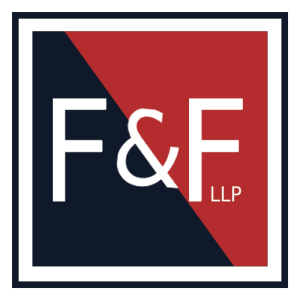 Faruqi & Faruqi

New York office
Tel: (212) 983-9330
Fax: (212) 983-9331