In recent weeks, tens of thousands of employees have been fired in mass layoffs, including employees at Google, Microsoft, Amazon, and other tech companies. With speculation of a looming recession, many more workers may be laid off in the coming weeks and months. While employers claim that layoffs are necessary to cut costs, layoffs may also be used to justify unlawful discrimination or retaliation. For example, an employer may use a layoff as an opportunity to fire pregnant women, women with young children, or older employees under the false presumption that such employees are less dedicated or hard working. However, the employment laws provide certain protections against such discriminatory or retaliatory terminations.
The employment laws prohibit both "disparate impact" and "disparate treatment" discrimination. Disparate impact discrimination occurs when an employer's supposedly facially neutral policy or practice has a disproportionate impact on a protected group (i.e. a disproportionate number of women or people 40 years old and older being fired as part of a layoff). An employee may prove a disparate impact claim using statistical evidence. For example, if data reveals that a statistically significant number of women or older employees were terminated in a layoff, then that evidence may be sufficient to make out a disparate impact claim and hold the employer accountable for its discriminatory practice. Employees rarely have the means to obtain data needed to conduct a statistical analysis. However, in connection with a layoff and under certain circumstances, the Older Workers Benefits Protection Act ("OWBPA") requires employers to provide the job titles and ages for all employees who were considered for termination and those who were ultimately selected, which may be used to support a claim of age discrimination.
Unlike disparate impact claims, disparate treatment claims require a showing of intentional discrimination. In most disparate treatment cases, employees must rely on circumstantial evidence such as discriminatory comments and situations where the employee was treated differently or less favorably than coworkers outside his or her protected group. Statistical evidence – like the data required to be disclosed by the OWBPA – is not sufficient to maintain a disparate treatment claim but can be used in connection with other circumstantial evidence to make out a claim.
If you have been terminated as part of a layoff and believe that your former employer discriminated or retaliated against you, it is important to contact an attorney as soon as possible to understand your rights and whether you can pursue any claims. To schedule a free consultation with our attorneys and to learn more about your legal rights, call our offices today at (877) 247-4292 or (212) 983-9330 or send an email to tcrabill@faruqilaw.com.

About Faruqi & Faruqi, LLP
Faruqi & Faruqi, LLP focuses on complex civil litigation, including securities, antitrust, wage and hour and consumer class actions as well as shareholder derivative and merger and transactional litigation. The firm is headquartered in New York, and maintains offices in California, Georgia and Pennsylvania.
Since its founding in 1995, Faruqi & Faruqi, LLP has served as lead or co-lead counsel in numerous high-profile cases which ultimately provided significant recoveries to investors, direct purchasers, consumers and employees.
To schedule a free consultation with our attorneys and to learn more about your legal rights, call our offices today at (877) 247-4292 or (212) 983-9330.
About Taylor Crabill
Taylor Crabill's practice is focused on employment litigation. Mr. Crabill is an Associate in the firm's New York Office.
Tags: faruqi & faruqi, investigation, news, litigation, settlement notice, case, faruqi law, faruqi blog, faruqilaw, Taylor J. Crabill, employment litigation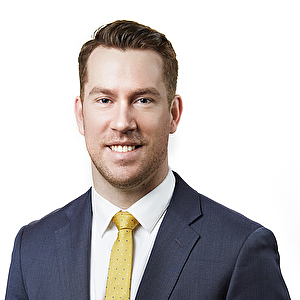 Taylor Crabill
Associate at Faruqi & Faruqi, LLP

New York office
Tel: (212) 983-9330
Fax: (212) 983-9331
E-mail: tcrabill@faruqilaw.com
Social: LinkedIn