On December 7, 2022, the U.S. Securities and Exchange Commission reopened the comment period on proposed amendments to the required buyback disclosures. The SEC made the decision to call for additional public input following the passing of The Inflation Reduction Act of 2022. The Act was published after the original proposed amendments had been made available for public comment.
The law imposes upon certain corporations a non-deductible excise tax equal to one percent of the fair market value of any stock of the corporation that was repurchased during the taxable year, for repurchases over $1 million. In response to that Act, the SEC prepared a memorandum that summarized the potential economic effects of the new excise tax. The public comment period will remain open for 30 days.
The new proposed amendment would require additional disclosures on these corporate stock buybacks. For example, it would require corporations to notify investors of buybacks within one business day, instead of quarterly. It would also require a more detailed justification for their repurchasing of the stock.
According to data published by S&P Global, share repurchases hit a record of over $270 billion in the fourth quarter of 2021. Critics of corporate buybacks, such as the Wall Street reform advocacy organization, Better Markets have publicly expressed concern that executives are using buybacks to game certain financial metrics, such as earnings per share. Last April, the organization urged the SEC to follow through on its promise to require enhanced disclosures on buybacks.
The SEC agency staff estimated that 2,300 of the 3,600 companies that conducted buybacks last year would have been subject to this new tax. It is yet to be determined whether or not companies will be less likely to conduct buybacks given the new tax and, if so, what effects fewer buybacks would have on the agency's proposed rule.

About Faruqi & Faruqi, LLP
Faruqi & Faruqi, LLP focuses on complex civil litigation, including securities, antitrust, wage and hour and consumer class actions as well as shareholder derivative and merger and transactional litigation. The firm is headquartered in New York, and maintains offices in California, Georgia and Pennsylvania.
Since its founding in 1995, Faruqi & Faruqi, LLP has served as lead or co-lead counsel in numerous high-profile cases which ultimately provided significant recoveries to investors, direct purchasers, consumers and employees.
To schedule a free consultation with our attorneys and to learn more about your legal rights, call our offices today at (877) 247-4292 or (212) 983-9330.
Tags: faruqi & faruqi, investigation, news, litigation, settlement notice, case, faruqi law, faruqi blog, faruqilaw, Cristina Paneque, securities litigation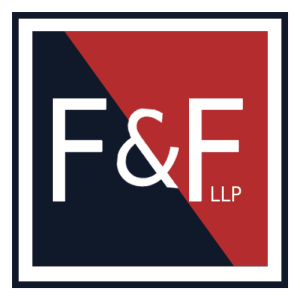 Faruqi & Faruqi

New York office
Tel: (212) 983-9330
Fax: (212) 983-9331