As previously outlined here and here, in January 2022, the New York City Council enacted an amendment to the New York City Human Rights Law, requiring employers to list minimum and maximum salary ranges in job postings. The new law, which goes into effect on November 1, 2022, reflects an effort by the City to combat gender and race-based pay inequality through pay transparency. The New York State Legislature has approved a measure similar to New York City's, but Governor Kathy Hochul has not yet signed that measure into law.
Here's what employees should know about the New York City transparency law:
• All employers with at least four workers that post a job online, in a job fair flier, on an internal bulletin board, or list a job on storefronts in the five boroughs of New York City must include a minimum and maximum salary range. The salary range cannot be vague or open ended such as "$15 an hour and up."
• Any job that may be performed for the employer in New York City will be covered, even if you work in the office or work remotely outside of New York City.
• Employers with three or fewer employees and temp agencies will not be subject to the new law; however, employers who utilize temp agencies will have to post minimum and maximum salary ranges.
• Employers may not shirk their new obligations regarding posting salary ranges by simply classifying the job as an independent contractor position.
• While only current employees may bring a private right of action against their employer for failure to list minimum and maximum salary ranges, external applicants can still seek enforcement from the New York City Commission on Human Rights by leaving an anonymous tip with the Commission at (212) 416-0197 or by reporting it here. Further, even if a current employee sues their employer under the new law, the employer may avoid civil penalties by curing the deficiency within 30 days of receiving the pleading or receiving a warning from the Commission. Employers who refuse to change the job posting to include salary ranges may face fines up to $250,000 after their first violation.
While the New York City Council initially slated the new law to take effect in May 2022, the implementation of the new law was postponed to November 1, 2022, following substantial pushback from employers and business groups. During that time, and in response to the pushback it received from employers and business groups, the New York City Council amended the new law by only allowing current employees to sue their employers in court, as opposed to any individual aggrieved by the non-compliant job posting. The current version of the law, where it did not previously, also gives employers 30 days to cure the deficiency after receiving a current employee's pleading or a warning from the Commission before facing fines.

About Faruqi & Faruqi, LLP
Faruqi & Faruqi, LLP focuses on complex civil litigation, including securities, antitrust, wage and hour and consumer class actions as well as shareholder derivative and merger and transactional litigation. The firm is headquartered in New York, and maintains offices in California, Georgia and Pennsylvania.
Since its founding in 1995, Faruqi & Faruqi, LLP has served as lead or co-lead counsel in numerous high-profile cases which ultimately provided significant recoveries to investors, direct purchasers, consumers and employees.
To schedule a free consultation with our attorneys and to learn more about your legal rights, call our offices today at (877) 247-4292 or (212) 983-9330.
About Camilo Burr
Camilo Burr's practice is focused on employment litigation. Camilo is an associate in the firm's New York office.
Tags: faruqi & faruqi, investigation, news, litigation, settlement notice, case, faruqi law, faruqi blog, faruqilaw, Camilo Burr, employment litigation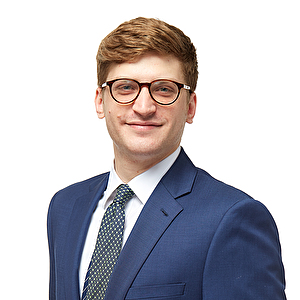 Camilo Burr
Associate at Faruqi & Faruqi, LLP

New York office
Tel: (212) 983-9330
Fax: (212) 983-9331
E-mail: cburr@faruqilaw.com
Social: LinkedIn