The Age Discrimination in Employment Act (ADEA) prohibits employment discrimination against individuals 40 years or older. To prove age discrimination, an employee must establish that (1) he or she is in the protected age class; (2) he or she was subjected to an adverse employment action; (3) he or she was qualified for the job; and (4) a younger person filled the position. Under the ADEA the employer's adverse action must be made solely based on the employee's age (also known as "but-for" causation).
Recently, there has been an uptick in ADEA lawsuits in America. In the past year, age discrimination lawsuits have been filed against Lily USA, International Business Machines Corporation (IBM), Hewlett-Packard Enterprise Company, Novo Nordisk, Incorporated, R3 Government Solutions, LLC., and Fischer Connectors Incorporated, to name a few. One reason for an increase in ADEA lawsuits is the average age of retirement has increased. Another reason is that employers tend to associate age with digital skills and therefore focus recruiting younger employees to keep up with the changes in technology. However, disqualifying otherwise eligible employees solely for their age is unlawful.
Employees who believe they have been discriminated against at the workplace should seek legal counsel as soon as possible to understand their rights and determine whether they have a claim.

About Faruqi & Faruqi, LLP
Faruqi & Faruqi, LLP focuses on complex civil litigation, including securities, antitrust, wage and hour and consumer class actions as well as shareholder derivative and merger and transactional litigation. The firm is headquartered in New York, and maintains offices in California, Georgia and Pennsylvania.
Since its founding in 1995, Faruqi & Faruqi, LLP has served as lead or co-lead counsel in numerous high-profile cases which ultimately provided significant recoveries to investors, direct purchasers, consumers and employees.
To schedule a free consultation with our attorneys and to learn more about your legal rights, call our offices today at (877) 247-4292 or (212) 983-9330.
Tags: faruqi & faruqi, investigation, news, litigation, settlement notice, case, faruqi law, faruqi blog, faruqilaw, Annabel Stanley, employment litigation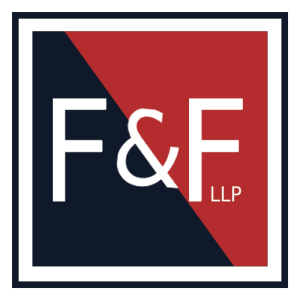 Faruqi & Faruqi

New York office
Tel: (212) 983-9330
Fax: (212) 983-9331