The U.S. Securities and Exchange Commission ("SEC") is seeking a ruling in the Ninth Circuit Court of Appeals upholding a fine larger than what a defendant individually gained from an allegedly illegal scheme.
According to Bloomberg Law, the SEC obtained a ruling in SEC v. Imran Husain, et al., No. 16-cv-03250 (C.D. Cal.), that imposed "a $1.75 million penalty on Imran Husain, who allegedly ran an illegal scheme to create shell companies and sell for a profit after public offerings." Mr. Husain, who was one of two people implicated in the alleged scheme, argues that it is the highest penalty of its kind imposed on an individual in the Ninth Circuit, and filed an appeal challenging the penalty. See SEC v. Imran Husain, et al., No. 21-55859 (9th Cir.).
Securities laws cap penalties in certain situations at "the gross amount of pecuniary gain to such defendant." According to Mr. Husain, he can only be fined in an amount equal to his personal gain from the alleged scheme, not the "aggregate proceeds of the fraud." Mr. Husain argues that much of the scheme's proceeds went to other parties, and that the SEC did not prove that he received any pecuniary gain.
Bloomberg Law notes that the ruling "could impact how the SEC pursues financial remedies in enforcement of securities violations in schemes that involve multiple parties and intricately hidden corporate entities."

About Faruqi & Faruqi, LLP
Faruqi & Faruqi, LLP focuses on complex civil litigation, including securities, antitrust, wage and hour, personal injury and consumer class actions as well as shareholder derivative and merger and transactional litigation. The firm is headquartered in New York, and maintains offices in California, Georgia and Pennsylvania.
Since its founding in 1995, Faruqi & Faruqi, LLP has served as lead or co-lead counsel in numerous high-profile cases which ultimately provided significant recoveries to investors, direct purchasers, consumers and employees.
To schedule a free consultation with our attorneys and to learn more about your legal rights, call our offices today at (877) 247-4292 or (212) 983-9330.
About Katherine M. Lenahan
Katherine M. Lenahan is a Partner in the New York office of Faruqi & Faruqi, LLP and focuses her practice on securities litigation.
Tags: faruqi & faruqi, investigation, news, litigation, settlement notice, case, faruqi law, faruqi blog, faruqilaw, Katherine Lenahan, securities litigation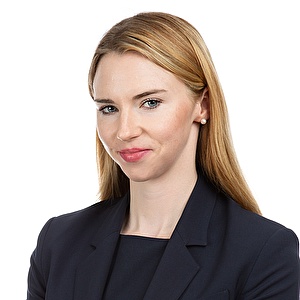 Katherine M. Lenahan
Partner at Faruqi & Faruqi, LLP

New York office
Tel: (212) 983-9330
Fax: (212) 983-9331
E-mail: klenahan@faruqilaw.com
Social: LinkedIn