On August 24th of this year, the Securities and Exchange Commission ("SEC") released for public comment its draft strategic plan for the fiscal years 2022 to 2026. Prepared pursuant to the Government Performance and Results Modernization Act of 2010, the draft strategic plan lists three primary goals:
• Protecting working families against fraud, manipulation, and misconduct;
• Developing and implementing a robust regulatory framework that keeps pace with evolving markets, business models, and technologies; and
• Supporting a skilled workforce that is diverse, equitable, inclusive, and is fully equipped to advance agency objectives.
Press Release, SEC, SEC Publishes Draft FY22-26 Strategic Plan for Public Comment (Aug. 24, 2022).
Part of the SEC's proposed method for achieving the first goal – "[p]rotecting working families against fraud, manipulation, and misconduct" – is to continue focusing on uncovering both violations and key risks that could have an impact on individual investors, such as cybersecurity. Also part of the SEC's plan for achieving this goal is to "[m]odernize design, delivery, and content of disclosures so investors, including in particular retail investors, can access consistent, comparable, and material information to make informed investment decisions." Draft Strategic Plan at p. 9. In referring to their desire to modernize a company's disclosure content, the SEC refers to investors' increasing desire to obtain information related to a company's cybersecurity hygiene policies. This is perhaps because, as the SEC acknowledges later in its draft strategic plan, "cybersecurity threats to the complex system that helps the markets function are constant and growing in scale and sophistication." Draft Strategic Plan at p. 10. It will be interesting to see how cybersecurity plays into the modernization of these disclosures, and how companies will respond to any such updates to their disclosure requirements.
The press release for the draft strategic plan can be accessed here.
The draft strategic plan can be accessed here.
To submit a comment for the draft strategic plan, click here.

About Faruqi & Faruqi, LLP
Faruqi & Faruqi, LLP focuses on complex civil litigation, including securities, antitrust, wage and hour, personal injury and consumer class actions as well as shareholder derivative and merger and transactional litigation. The firm is headquartered in New York, and maintains offices in California, Georgia and Pennsylvania.
Since its founding in 1995, Faruqi & Faruqi, LLP has served as lead or co-lead counsel in numerous high-profile cases which ultimately provided significant recoveries to investors, direct purchasers, consumers and employees.
To schedule a free consultation with our attorneys and to learn more about your legal rights, call our offices today at (877) 247-4292 or (212) 983-9330.
About Thomas T. Papain
Thomas T. Papain's practice focuses on securities litigation. Thomas is an associate in the firm's New York office.
Tags: faruqi & faruqi, investigation, news, litigation, settlement notice, case, faruqi law, faruqi blog, faruqilaw, Thomas T. Papain, securities litigation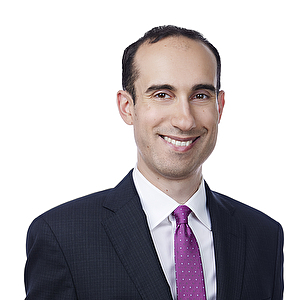 Thomas T. Papain
Associate at Faruqi & Faruqi, LLP

New York office
Tel: (212) 983-9330
Fax: (212) 983-9331
E-mail: tpapain@faruqilaw.com
Social: LinkedIn