July 1, 2022
The SEC whistleblower program is a decade-old program that is an important part of the SEC's enforcement regime. Since its inception, the SEC has issued more than 200 individual awards totaling more than $1.1 billion. By providing a bounty to individuals who report securities law violations to the SEC, the SEC is better able to detect and take action against companies committing securities fraud.
A crucial part of the decade-old program is Section 21F and Rule 21F-17(a), which is a rule adopted by the SEC in 2011 to ensure that any confidentiality agreements contain a carveout for whistleblowers. Specifically, the rule "prohibits any person from taking any action to impede an individual from communicating directly with the commission, including by 'enforcing, or threatening to enforce, a confidentiality agreement.'"
On June 22, 2022, The Brink's Co. reached a settlement with the SEC over allegations that the company used overly-restrictive confidentiality agreements with employees that did not provide an exception for SEC whistleblower activity. Without this exception, the SEC alleged that the agreement violated Rule 21F-17(a) because it effectively "impede[d] an individual from communicating directly with the commission" about Brink's financial or business information—information that is necessarily relevant to a securities fraud investigation. As part of the agreement, Brink's agreed to pay a $400,000 civil penalty and include a provision in all confidentiality orders going forward that makes clear that employees "can provide confidential information to Government Agencies without risk of being held liable by Brinks for liquidated damages or other financial penalties."
Though Brinks did not admit any liability, the settlement is important because it discourages such restrictive agreements in the future. Securities fraud harms ordinary investors and undermines faith in the US financial system. The SEC whistleblower program plays an important part in protecting the integrity of the market. The SEC's enforcement of Rule 21F sends a clear message that whistle blowers are protected.
About Faruqi & Faruqi, LLP
Faruqi & Faruqi, LLP focuses on complex civil litigation, including securities, antitrust, wage and hour, personal injury and consumer class actions as well as shareholder derivative and merger and transactional litigation. The firm is headquartered in New York, and maintains offices in California, Georgia and Pennsylvania.
Since its founding in 1995, Faruqi & Faruqi, LLP has served as lead or co-lead counsel in numerous high-profile cases which ultimately provided significant recoveries to investors, direct purchasers, consumers and employees.
To schedule a free consultation with our attorneys and to learn more about your legal rights, call our offices today at (877) 247-4292 or (212) 983-9330.
About Daniel Weiss
Daniel B. Weiss is an associate in the firm's New York office. His practice is focused on securities litigation.
Tags: faruqi & faruqi, investigation, news, litigation, settlement notice, case, faruqi law, faruqi blog, faruqilaw, Daniel Weiss, securities litigation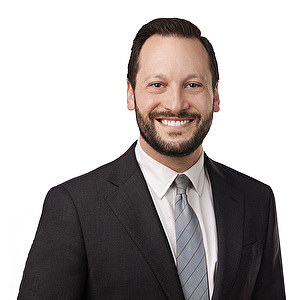 Daniel Weiss
Associate at Faruqi & Faruqi, LLP

New York office
Tel: (212) 983-9330
Fax: (212) 983-9331
E-mail: dweiss@faruqilaw.com
Social: LinkedIn