Last month, the Ukrainian American Bar Association, together with other signatories (collectively "petitioners"), petitioned the U.S. Securities and Exchange Commission ("SEC"), pursuant to Rule 192(a) of the SEC's Rules of Practice, to enact a rule to require issuers to disclose the business they engage in with the Russian Federation ("Russia") as well as the Republic of Belarus ("Belarus")[1], including "sales to Russia (direct and indirect), ownership of assets in Russia, and stakes in entities registered in Russia", in response to Russia's invasion of Ukraine on February 24, 2022. Petition for Rulemaking: Russia & Belarus Business Disclosure ("Petition") at 1. According to the Petition, the information derived from these disclosures "is vital because it provides disclosure to investors regarding the risks and costs of continuing to operate in a heavily sanctioned market ruled by a government moving to nationalize industry".[2] To this end, the petitioners contend that these disclosures "will also enable investors and regulators to ensure issuers are meeting the ever more complex sanctions rules regarding operations in the Russian market", and that issuers themselves "are concerned that Russia may apply its own counter-sanctions against issuers that do not continue fully their operations within Russia." Petition at 2.
Belarus is included within the scope of the petitioners' proposed rule because, as the petitioners note, Belarus is an ally of Russia which assisted Russia in its invasion of Ukraine (Belarus, in turn, has been the target of U.S. sanctions). Petition at 1-2.
As concerns issuers doing business in Russia, the petitioners note that "[t]he response of issuers has varied with many choosing to continue business in and with Russia". Petition at 2 (footnote omitted). Notably, hundreds of issuers withdrew from Russia, though others remain. Given the "varying stances" issuers are taking, the petitioners write that "[t]he choice of many to continue operating in and doing business with Russia makes information about such activities of vital importance to investors." Petition at 2. For instance, the petitioners contend that issuers who remain active in Russia "partially finances Russia's war, counter to the sanctions imposed by the US government", and "[t]hus, it is critical for investors to understand issuers' participation in and dealing with the Russian economy that ultimately finances [the] Russian military." Petition at 3.
The SEC's Rules of Practice, Rule 192 ("Rulemaking: Issuance, Amendment and Repeal of Rules of General Application"), provides, under subsection (a) ("Petition"), that "[a]ny person desiring the issuance, amendment or repeal of a rule of general application may file a petition therefor with the Secretary. Such petition shall include a statement setting forth the text or the substance of any proposed rule or amendment desired…"
Under subsection (b) ("Notice of Proposed Issuance, Amendment or Repeal of Rules") of Rule 192, "whenever the Commission [SEC] proposes to issue…any rule or regulation of general application…there shall first be published in the Federal Register a notice of the proposed action.[3]
Such an SEC rule is not unprecedented. As the petitioners write, "Congress passed the Iran Threat Reduction and Syria Human Rights Act of 2012" in "an effort to increase sanctions against Iran for the country's pursuit of a nuclear program and human rights abuses", including an "amend[ing of] the Securities Act of 1934 to require public issuers to disclose whether the company or any of its affiliates have knowingly engaged in certain activities or transactions related to Iran." Petition at 4.
With the war in Ukraine persisting and the U.S. continuing to condemn Russia's invasion, it will be interesting to see how quickly the SEC acts on this rule proposal from the petitioners, and what its ultimate decision will be.
The Petition can be found here.
____________________________
[1] The Petition also provides that the rule "apply…to all other jurisdictions that are assisting Russia in its war against Ukraine". Petition at 3.
[2] The quote here is likely referring to both the sanctions imposed on Russia (e.g. by the United States) following its invasion of Ukraine on February 24, 2022, as well as to Russian President Vladimir Putin's endorsement of a plan to nationalize foreign businesses that are leaving Russia over its invasion. Petition at 2.
[3] The exceptions are where the SEC "finds that notice and public procedure are impracticable, unnecessary, or contrary to the public interest", and where the issuance, amending, or repealing concerns "an interpretive rule; general statement of policy, or rule of agency organization, procedure, or practice; or any matter relating to agency management or personnel or to public property, loans, grants, benefits, or contracts". SEC Rules of Practice Rule 192(b).
About Faruqi & Faruqi, LLP
Faruqi & Faruqi, LLP focuses on complex civil litigation, including securities, antitrust, wage and hour, personal injury and consumer class actions as well as shareholder derivative and merger and transactional litigation. The firm is headquartered in New York, and maintains offices in California, Georgia and Pennsylvania.
Since its founding in 1995, Faruqi & Faruqi, LLP has served as lead or co-lead counsel in numerous high-profile cases which ultimately provided significant recoveries to investors, direct purchasers, consumers and employees.
To schedule a free consultation with our attorneys and to learn more about your legal rights, call our offices today at (877) 247-4292 or (212) 983-9330.
About Thomas T. Papain
Thomas T. Papain's practice focuses on securities litigation. Thomas is an associate in the firm's New York office.
Tags: faruqi & faruqi, investigation, news, litigation, settlement notice, case, faruqi law, faruqi blog, faruqilaw, Thomas T. Papain, securities litigation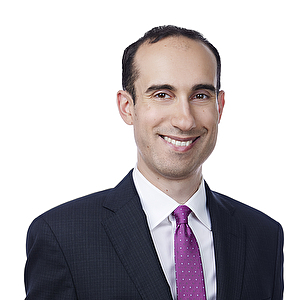 Thomas T. Papain
Associate at Faruqi & Faruqi, LLP

New York office
Tel: (212) 983-9330
Fax: (212) 983-9331
E-mail: tpapain@faruqilaw.com
Social: LinkedIn