It is no secret that in-house lawyers are often included in communications that have nothing to do with seeking legal advice. In-house lawyers often wear "two hats," providing legal advice when necessary and business advice at other times. Importantly, attorney-client privilege only attaches when a communication deals with the former. Yet, companies embroiled in litigation will often improperly assert privilege over the latter—an overbroad assertion that can result in the blanket waiver of all such communications or even sanctions against the offending company.
That is precisely what the Department of Justice ("DOJ") is seeking against Google in its civil antitrust lawsuit pending in the U.S. District Court for the District of Columbia. On Monday, March 21, 2022, the DOJ filed a motion to sanction Google and compel the blanket disclosure of all communications "where an in-house attorney was included but did not respond in the chain of communications with non-attorneys." In its filing, the DOJ accused Google of implementing a program called "Communicate with Care," in which employees are "train[ed] and direct[ed]...to add an attorney, a privilege label, and a generic 'request' for counsel's advice to shield sensitive business communications, regardless of whether any legal advice is actually needed or sough." The DOJ asserts that the program was designed to "create an artificial indicia of privilege for all written communications" that could then be shielded from disclosure in litigation by asserting attorney-client privilege.
Google, for its part, denied the allegations in a 31 page response filed on March 24, 2022. Google asserts that the DOJ's accusations are without proof, that the documents the DOJ relies on for its allegations are taken out-of-context, and that the company's guidance in its "Communication with Care" program "follow[] best practices." Google further stated that, given that "many aspects of Google's operations have significant legal implications," it is "understandable" why that "Google employees copy in-house counsel on emails and label those emails 'privileged and confidential.'"
Whether the allegations are true remains to be seen. However, overbroad assertions of privilege over communications that merely copy attorneys—even absent evidence of an intentional program designed to thwart discovery—may result in an order compelling the production of such communications.
About Faruqi & Faruqi, LLP
Faruqi & Faruqi, LLP focuses on complex civil litigation, including securities, antitrust, wage and hour, personal injury and consumer class actions as well as shareholder derivative and merger and transactional litigation. The firm is headquartered in New York, and maintains offices in California, Georgia and Pennsylvania.
Since its founding in 1995, Faruqi & Faruqi, LLP has served as lead or co-lead counsel in numerous high-profile cases which ultimately provided significant recoveries to investors, direct purchasers, consumers and employees.
To schedule a free consultation with our attorneys and to learn more about your legal rights, call our offices today at (877) 247-4292 or (212) 983-9330.
About Daniel Weiss
Daniel B. Weiss is an associate in the firm's New York office. His practice is focused on securities litigation.
Tags: faruqi & faruqi, investigation, news, litigation, settlement notice, case, faruqi law, faruqi blog, faruqilaw, Daniel Weiss, securities litigation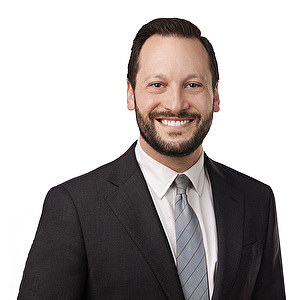 Daniel Weiss
Associate at Faruqi & Faruqi, LLP

New York office
Tel: (212) 983-9330
Fax: (212) 983-9331
E-mail: dweiss@faruqilaw.com
Social: LinkedIn