A recent Foreign Corrupt Practices Act ("FCPA") enforcement action taken by the SEC against a South Korean company demonstrates the importance of having sufficient internal controls within a company to prevent bribery schemes from taking root and being executed. Without such controls, a company can have rampant bribery that goes unchecked for years and which results in the Securities and Exchange Commission ("SEC") taking action against it under the FCPA, which "prohibits companies issuing stock in the U.S. from bribing foreign officials for government contracts and other business." SEC website: "SEC Enforcement Actions: FCPA Cases", available here.
Last month, the SEC issued a Cease-and-Desist Order, pursuant to Section 21C(a) ("Cease-and-Desist Proceedings – Authority of the Commission") of the Securities and Exchange Act of 1934, against the largest telecommunications operator in South Korea, KT Corporation ("KT"), which trades on the New York Stock Exchange (NYSE: KT), for its years-long execution of "slush fund" schemes and bribery of government officials in South Korea, as well as the bribery of high-level officials in Vietnam, constituting "violations of the books and records and internal accounting controls provisions of the Foreign Corrupt Practices Act of 1977 (the 'FCPA') [ 15 U.S.C. 78dd] in the Republic of Korea and Vietnam". See the SEC's Cease-and-Desist Order ("SEC Order") at 2. The SEC Order can be found here (Further, a slush fund is "an unregulated fund often used for illicit purposes". Merriam-Webster definition). KT, whose "American Depositary Shares are registered with the [SEC]", and which "files periodic reports, including Form 20-F, with the [SEC]" (SEC Order at 2), was ordered to pay $6,300,278 to the SEC in connection with the SEC Order. The SEC noted that "KT lacked sufficient internal accounting controls over expenses…enabl[ing] managers and executives to generate slush funds". SEC Order at 2.
In its Order, the SEC documents KT's years-long scheme of maintaining slush funds to bribe members of the National Assembly of the Republic of Korea ("Korean National Assembly") who could influence KT, as well as other examples of bribery engaged in between KT and the government (e.g. KT making payments to foundations at the request of government officials). The illegal conduct in question included a "bonus scheme" whereby "the Executive Officer approved inflated bonuses to company officers and executives, which was then returned to the Executive Officer in cash and used to generate a slush fund of approximately $1 million." SEC Order at 2-3. When this scheme was uncovered, leading the Executive Officer to resign and to criminal charges being brought against him, KT double downed and, remarkably, implemented a different slush fund scheme. The new scheme involved KT's Corporate Relations purchasing gift cards that were converted to cash for the slush fund. Most of the cash, in turn, made its way to those members of the Korean National Assembly who could impact KT. Under this scheme, approximately $393,574 in political contributions were provided to nearly 100 Korean candidates and lawmakers, and over $900,000 for improper entertainment and gift expenses was generated, bringing this slush fund's combined total to $1.3 million. Ultimately, however, KT was not able to evade Korean authorities, who last November "indicted KT and fourteen high-level executives for criminal violations in connection with the gift card scheme." SEC Order at 4, ¶9.
In addition to its fraudulent scheming in South Korea, KT also engaged in bribery schemes in Vietnam that involved bribing high-level officials in an effort to obtain a contract for a solar power project as well as a bid for a vocational colleges project.
The SEC found that KT had violated Section 13(b)(2)(A) of the Securities and Exchange Act of 1934, "which requires issuers to make and keep books, records, and accounts, which, in reasonable detail, accurately and fairly reflect the transactions and disposition of the assets of the issuer" (SEC Order at 7, ¶26), as well as Section 13(b)(2)(B), "which requires issuers to devise and maintain a system of internal accounting controls sufficient to provide reasonable assurances" (with subsections detailing what is to be assured). SEC Order at 7, ¶27. KT was ordered to "pay disgorgement of $2,263,821, prejudgment interest of $536,457, and a civil money penalty in the amount of $3,500,000 to the Securities and Exchange Commission". SEC Order at 10.
The SEC Press Release can be found here.

About Faruqi & Faruqi, LLP
Faruqi & Faruqi, LLP focuses on complex civil litigation, including securities, antitrust, wage and hour, personal injury and consumer class actions as well as shareholder derivative and merger and transactional litigation. The firm is headquartered in New York, and maintains offices in California, Georgia and Pennsylvania.
Since its founding in 1995, Faruqi & Faruqi, LLP has served as lead or co-lead counsel in numerous high-profile cases which ultimately provided significant recoveries to investors, direct purchasers, consumers and employees.
To schedule a free consultation with our attorneys and to learn more about your legal rights, call our offices today at (877) 247-4292 or (212) 983-9330.
About Thomas T. Papain
Thomas T. Papain's practice focuses on securities litigation. Thomas is an associate in the firm's New York office.
Tags: faruqi & faruqi, investigation, news, litigation, settlement notice, case, faruqi law, faruqi blog, faruqilaw, Thomas T. Papain, securities litigation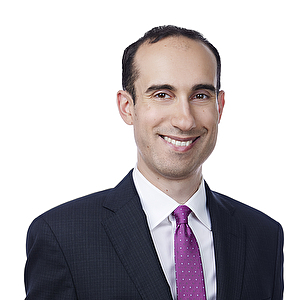 Thomas T. Papain
Associate at Faruqi & Faruqi, LLP

New York office
Tel: (212) 983-9330
Fax: (212) 983-9331
E-mail: tpapain@faruqilaw.com
Social: LinkedIn