The Construction Industry and Laborers Joint Pension Trust ("Pension Trust"), a pension trust based in Las Vegas, Nevada, and the Lead Plaintiff in the case Construction Industry and Laborers Joint Pension Trust v. Carbonite, Inc., Docket No. 1:19-cv-11662-LTS (D. Mass.), recently won an appeal to overturn the District Court for the District of Massachusetts' dismissal of its Complaint against software company Carbonite, Inc. (the citation is Construction Industry and Laborers Joint Pension Trust v. Carbonite, Inc., No. 20-2110, 2021 WL 6062622 (1st Cir. Dec. 22, 2021)). The Pension Trust alleges that Carbonite, along with former and current officers of the company, misled investors with statements promoting their new data-backup product known as "VME", which Defendants knew did not work.
Two statements were of particular importance in this case: The first was made on November 1, 2018, by Mohamad S. Ali, the CEO of Carbonite, in a call with analysts and investors, where he stated "that '[VME], which includes new purpose-built server backup for virtual machines, is the first Carbonite solution directly integrated into the new platform. This significantly improves our performance for backing up virtual environments and makes us extremely competitive going after that market.'" (id. at *1); and the second was made on November 15, 2018, by Anthony Folger, the CFO of Carbonite who spoke on its behalf "at an investor conference, where he said [in pertinent part]: ". . . I think we have completely overhauled the product and we have put something out that we think is just completely competitive and just a super strong product in a streamline user management, it's got a ton of APIs for monitoring." Id. at *1. As the Pension Trust alleged, VME never worked, having not once successfully backed up customer data before its release. Carbonite ultimately made an internal decision to cease selling VME, weeks before publicly pulling it.
SEC Rule 10b-5 provides that "[i]t shall be unlawful for any person, directly or indirectly, . . . (b) [t]o make any untrue statement of a material fact or to omit to state a material fact necessary in order to make the statements made, in the light of the circumstances under which they were made, not misleading". 17 C.F.R. §240.10b-5. In 10b-5 securities class actions, sufficiently pleading that a defendant's statements constituted material misrepresentations that were made with scienter is critical if a lead plaintiff hopes to survive a motion to dismiss.
Fortunately for the Pension Trust, the Court held "that the[ir] complaint sufficiently pleads that the statements of Ali and Folger on November 1 and 15, 2018, were material misrepresentations made with scienter." Id. at *7. In reaching this holding, the First Circuit held that the November 1 statement where Ali talks about how "VME 'improves our performance for backing up virtual environments and makes us really competitive'" could be reasonably construed as a statement of fact, at least to the extent that it plainly implied some better 'performance for backing up virtual environments'", and would accordingly "be false as compared to the complaint's contention that as of November 1 VME could not back up virtual environments." Id. at *4. As for the November 15 statement, while the Court held that it was presented in the form of a statement of belief, it still "plausibly conveyed at least three facts: first, that Folger actually believed VME to be 'completely competitive' and 'super strong'; second, that his opinion 'fairly align[ed] with the information' that Folger possessed at the time; and third, that his opinion was based on the type of reasonable inquiry that an investor in context would expect to have been made." Id. at *4. The Court's interpretation of the November 15 statement as conveying facts is notable given the speaker's use of the word "think" which, as noted by the Court in its preceding analysis, can demonstrate a lack of certainty but does not preclude the statement as a whole from being misleading as to a fact. Id. at *4 (citing Omnicare, Inc. v. Laborers Dist. Council Constr. Indus. Pension Fund, 575 U.S. 175 (2015)).
The First Circuit further held that scienter was adequately alleged where "the complaint certainly alleges sufficiently compelling facts showing that VME was viewed by Carbonite as an important product", i.e. "important enough to warrant two specific plugs from top management, thereby creating a very strong inference that the senior executives who gave those apparently prepared remarks touting the product would have paid at least some attention to the product's status." Construction Industry and Laborers Joint Pension Trust, 2021 WL 6062622, at *6.
The Court remanded the case for further proceedings, in accordance with its opinion. As of the writing of this post, the case remains active.

About Faruqi & Faruqi, LLP
Faruqi & Faruqi, LLP focuses on complex civil litigation, including securities, antitrust, wage and hour and consumer class actions as well as shareholder derivative and merger and transactional litigation. The firm is headquartered in New York, and maintains offices in California, Georgia and Pennsylvania.
Since its founding in 1995, Faruqi & Faruqi, LLP has served as lead or co-lead counsel in numerous high-profile cases which ultimately provided significant recoveries to investors, direct purchasers, consumers and employees.
To schedule a free consultation with our attorneys and to learn more about your legal rights, call our offices today at (877) 247-4292 or (212) 983-9330.
About Thomas T. Papain
Thomas T. Papain's practice focuses on securities litigation. Thomas is an associate in the firm's New York office.
Tags: faruqi & faruqi, investigation, news, litigation, settlement notice, case, faruqi law, faruqi blog, faruqilaw, Thomas T. Papain, securities litigation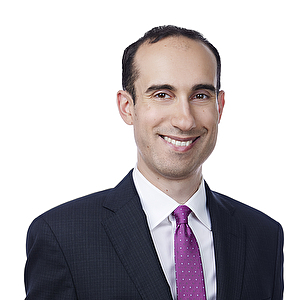 Thomas T. Papain
Associate at Faruqi & Faruqi, LLP

New York office
Tel: (212) 983-9330
Fax: (212) 983-9331
E-mail: tpapain@faruqilaw.com
Social: LinkedIn