Legal language changes slowly. Even ignoring lawyers' penchant for Latin, plaintiffs still "come now" before the court to "witnesseth" their testimony. Pushes to conduct law in "plain English" started in the sixteenth century. A mere five hundred years later, there are signs of progress in one of the most hidebound of legal conventions: citation.
Now in its 21st edition, "The Bluebook is the dominant citation authority governing how American legal documents are cited." It's rules cover, inter alia (that's Latin for "along with other stuff"), detailed instructions for quoting sources, including methods to mark where and how a quote may have been altered for abbreviation, or to better fit the accompanying text. Diligent application of these rules (de rigueur for all law students and legal underlings) makes for transparent editing, but opaque text. A quote can end up strewn with ellipses, brackets and parentheticals, distracting the reader from its content.
In 2017, attorney and blogger Jack Meltzer challenged convention by Tweet: "I propose a new parenthetical for quotes that delete all messy quotation marks, brackets, ellipses, etc.: (cleaned up)". Meltzer expanded on his proposal in a thoroughly-cited journal article: the new parenthetical flag "(cleaned up)" appearing after a quote would signal to the reader that the author "has removed extraneous, non-substantive material like brackets, quotation marks, ellipses, footnote reference numbers, and internal citations" and "may have changed capitalization without using brackets to indicate that change." He illustrates how the flag is particularly useful with nested quotes, allowing an author to eliminate "middleman" citations and extraneous punctuation, while still using flags like "(alteration in original)" as necessary to "ensure that the plain text attributed to each opinion in the citation is the same as the plain text that appears in that opinion."
Meltzer's pet flag gained national attention last year, when Justice Thomas used it, provoking excited blogging from legal writing wonks. But attorneys are suspicious creatures, noting that the flag could be used to "mischaracterize or mislead". Meltzer anticipates the siren song of selective editing, adding a third signifier inherent in the new flag — that the author "affirmatively represents that the alterations were made solely to enhance readability and that the quotation otherwise faithfully reproduces the quoted text."
Still, even the writings of a conservative Justice may be insufficient to move a legal institution: the current Bluebook shows no indication of adopting a change that might obviate their own rules. But the sands of legal writing continue to shift: the flag already appears in thousands of opinions, and courts, law schools and style guides have endorsed its use.

About Faruqi & Faruqi, LLP
Faruqi & Faruqi, LLP focuses on complex civil litigation, including securities, antitrust, wage and hour, personal injury and consumer class actions as well as shareholder derivative and merger and transactional litigation. The firm is headquartered in New York, and maintains offices in California, Georgia and Pennsylvania.
Since its founding in 1995, Faruqi & Faruqi, LLP has served as lead or co-lead counsel in numerous high-profile cases which ultimately provided significant recoveries to investors, direct purchasers, consumers and employees.
To schedule a free consultation with our attorneys and to learn more about your legal rights, call our offices today at (877) 247-4292 or (212) 983-9330.
About Adam Steinfeld
Adam Steinfeld is a Partner in Faruqi & Faruqi, LLP's New York office. He practices in the area of antitrust litigation with a focus on competition in the pharmaceutical industry. Mr. Steinfeld has litigated successfully with significant contributions in In re Buspirone Patent & Antitrust Litigation, MDL No. 1410 (S.D.N.Y.) ($220M settlement); In re Cardizem CD Antitrust Litigation, No. 99-MD-1278 (E.D. Mich.) ($110M settlement); In re Relafen Antitrust Litigation, No. 01-12239 (D. Mass.) ($175M settlement); In re Remeron Direct Purchaser Antitrust Litigation, No. 03-cv-0085 (D.N.J.) ($75M settlement); In re Terazosin Hydrochloride Antitrust Litigation, No. 99-MDL-1317 (S.D. Fla.) ($72.5M settlement); In re Tricor Direct Purchaser Antitrust Litig., No. 05-340 (D. Del.) ($250M settlement); and Mylan Pharms., Inc. v. Warner Chilcott, No. 12-cv-3824 (E.D. Pa.) ($12 million settlement).
Tags: faruqi & faruqi, investigation, news, litigation, settlement notice, case, faruqi law, faruqi blog, faruqilaw, Adam Steinfeld, antitrust litigation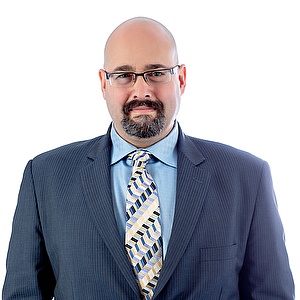 Adam Steinfeld
Partner at Faruqi & Faruqi, LLP

New York office
Tel: (212) 983-9330
Fax: (212) 983-9331
E-mail: asteinfeld@faruqilaw.com
Social: LinkedIn