On July 30, 2021, the U.S. Securities and Exchange Commission ("SEC") announced new disclosure requirements that will make it more difficult for China-based companies to launch initial public offerings ("IPOs") in the U.S.
SEC Chair Gary Gensler stated that the new requirements were prompted in part by recent changes in China, which "include government-led cybersecurity reviews of certain companies raising capital through offshore entities." This matters to U.S. investors because of the way in which a number of China-based companies raise money on U.S. exchanges. As Gensler explained, "in a number of sectors in China, companies are not allowed to have foreign ownership and cannot directly list on exchanges outside of China. To raise money on such exchanges, many China-based operating companies are structured as Variable Interest Entitles (VIEs)." In a VIE arrangement, a China-based operating company usually sets up an offshore shell company in another jurisdiction to issue stock to public shareholders. The shell company enters into contracts with the China-based operating company and issues shares on a foreign exchange, such as the New York Stock Exchange. The shell company has no equity ownership in the China-based operating company, but is able to consolidate the operating company into its financial statements for accounting purposes. Gensler worries "that average investors may not realize that they hold stock in a shell company rather than a China-based operating company."
In light of the recent changes in China and the overall risks associated with the China-based VIE structure, Gensler asked SEC "staff to seek certain disclosures from offshore issuers associated with China-based operating companies before their registration statements will be declared effective." According to Law360, "China-based operating companies will be required to disclose if investors are buying shares tied to shell companies, to reveal 'detailed financial information' about their shell company structures and to be upfront about the potential impacts of Chinese government actions on their financial performance."

About Faruqi & Faruqi, LLP
Faruqi & Faruqi, LLP focuses on complex civil litigation, including securities, antitrust, wage and hour, personal injury and consumer class actions as well as shareholder derivative and merger and transactional litigation. The firm is headquartered in New York, and maintains offices in California, Georgia and Pennsylvania.
Since its founding in 1995, Faruqi & Faruqi, LLP has served as lead or co-lead counsel in numerous high-profile cases which ultimately provided significant recoveries to investors, direct purchasers, consumers and employees.
To schedule a free consultation with our attorneys and to learn more about your legal rights, call our offices today at (877) 247-4292 or (212) 983-9330.
About Katherine M. Lenahan
Katherine M. Lenahan is a Partner in the New York office of Faruqi & Faruqi, LLP and focuses her practice on securities litigation.
Tags: faruqi & faruqi, investigation, news, litigation, settlement notice, case, faruqi law, faruqi blog, faruqilaw, Katherine M. Lenahan, securities litigation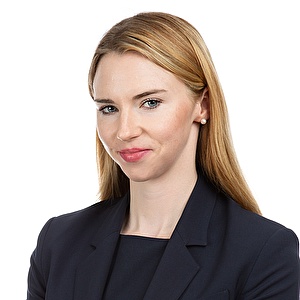 Katherine M. Lenahan
Partner at Faruqi & Faruqi, LLP

New York office
Tel: (212) 983-9330
Fax: (212) 983-9331
E-mail: klenahan@faruqilaw.com
Social: LinkedIn