On June 11, 2021, the Office of Information and Regulatory Affairs ("OIRA"), a part of the Office of Management and Budget and the U.S. Government's central authority for reviewing Executive Branch regulations, released the Spring 2021 Unified Agenda of Regulatory and Deregulatory Actions. The purpose of the OIRA Agenda is to report on short and long-term actions which administrative agencies anticipate issuing, while providing transparency on proposed regulatory and deregulatory actions in the Executive Branch. The Securities and Exchange Commission ("SEC") contributed to the OIRA Agenda.
As concerns the SEC, one of the areas addressed in the Agenda was cybersecurity risk governance. Specifically, the Division of Corporation Finance of the SEC considered recommending that the SEC propose rule amendments aimed at enhancing issuer disclosures as they relate to cybersecurity risk governance. This proposed recommendation comes amidst an increase in the frequency, scope, sophistication, and harmful effects of cyberattacks generally over the last several years, as well as approximately one month after President Biden issued an Executive Order aimed at enhancing the nation's cybersecurity. As has been made readily apparent, cyberattacks can lead to myriad of problems, including the shutdown of private and public services (including those essential to the public) and both the compromising and disclosing of confidential information.
The Spring 2021 OIRA Unified Agenda of Regulatory and Deregulatory Actions can be found here. The particular rule under consideration concerning cybersecurity risk governance can be found here.

About Faruqi & Faruqi, LLP
Faruqi & Faruqi, LLP focuses on complex civil litigation, including securities, antitrust, wage and hour, personal injury and consumer class actions as well as shareholder derivative and merger and transactional litigation. The firm is headquartered in New York, and maintains offices in California, Delaware, Georgia and Pennsylvania.
Since its founding in 1995, Faruqi & Faruqi, LLP has served as lead or co-lead counsel in numerous high-profile cases which ultimately provided significant recoveries to investors, direct purchasers, consumers and employees.
To schedule a free consultation with our attorneys and to learn more about your legal rights, call our offices today at (877) 247-4292 or (212) 983-9330.
About Thomas T. Papain
Thomas T. Papain's practice focuses on securities litigation. Thomas is an associate in the firm's New York office.
Tags: faruqi & faruqi, investigation, news, litigation, settlement notice, case, faruqi law, faruqi blog, faruqilaw, Thomas T. Papain, securities litigation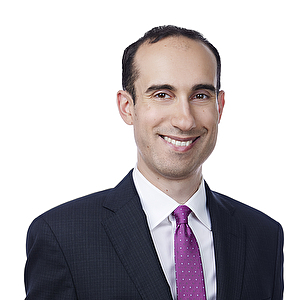 Thomas T. Papain
Associate at Faruqi & Faruqi, LLP

New York office
Tel: (212) 983-9330
Fax: (212) 983-9331
E-mail: tpapain@faruqilaw.com
Social: LinkedIn