As offices start to open back up, businesses must implement COVID-19 protocol to keep spaces and employees safe. In addition to distancing desks, building plexus glass barriers, and providing hand sanitizer in the office, business can go one step further and require employees to be vaccinated to return to the office.
Government guidance says that businesses can legally mandate COVID-19 vaccines as long as they provide reasonable accommodations and exemptions to employees who do not receive the vaccine due to underlying disabilities or religious beliefs. The EEOC has provided a legal framework to allow businesses to mandate the vaccine under the Americans with Disabilities Act (ADA) and Title VII of the Civil Rights Act. The EEOC does not consider receiving a COVID-19 vaccine a "medical examination" under the ADA. As such, employers can require proof of COVID-19 inoculation but cannot make follow up inquiries that are likely to illicit information about a disability.
While the EEOC notes that it may be legal to exclude non-vaccinated employees from the workplace if no reasonable accommodations are possible, employers may not automatically terminate such employees. Employers are required to engage in a good faith interactive process and work towards finding a possible solution or reasonable accommodation for the employee.
Indeed, employees are protected from unlawful termination under federal, state and city laws. It is unlawful to terminate an employee based on their disabilities, religious beliefs, race, gender, or nationality. It is also illegal to terminate an employee or take any adverse action against them as a result of them raising complaints about discrimination or unlawful wage practices. Workers who believe they were wrongfully terminated, discriminated against, or otherwise mistreated at work should speak with legal counsel to fully understand their rights.

About Faruqi & Faruqi, LLP
Faruqi & Faruqi, LLP focuses on complex civil litigation, including securities, antitrust, wage and hour, personal injury and consumer class actions as well as shareholder derivative and merger and transactional litigation. The firm is headquartered in New York, and maintains offices in California, Delaware, Georgia and Pennsylvania.
Since its founding in 1995, Faruqi & Faruqi, LLP has served as lead or co-lead counsel in numerous high-profile cases which ultimately provided significant recoveries to investors, direct purchasers, consumers and employees.
To schedule a free consultation with our attorneys and to learn more about your legal rights, call our offices today at (877) 247-4292 or (212) 983-9330.
About Innessa M. Huot
Innessa M. Huot is a Partner in the firm's New York office and Chair of the firm's Employment Practice Group.
Tags: faruqi & faruqi, investigation, news, litigation, settlement notice, case, faruqi law, faruqi blog, faruqilaw, Innessa M. Huot, employment litigation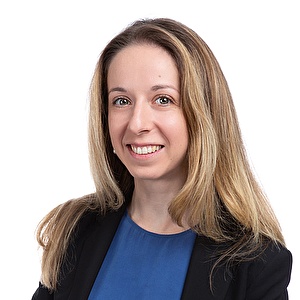 Innessa M. Huot
Partner at Faruqi & Faruqi, LLP

New York office
Tel: (212) 983-9330
Fax: (212) 983-9331
E-mail: ihuot@faruqilaw.com
Social: LinkedIn