Multiple news outlets are reporting that Biden will pick Gary Gensler to be the next chairman of the Securities Exchange Commission (SEC). A former chairman of the Commodity Futures Trading Commission (CFTC), Gensler has a reputation as a tough regulator willing to stand up to powerful special interests.
While at the CFTC, Gensler was charged with implementing the Dodd-Frank Act of 2010 and instituted a slew of new rules designed to prevent the reckless trading of swaps that were a significant contributing factor causing the 2008 financial crisis.
Gensler is expected to reverse the trend of relaxed regulation under the Trump administration by instituting more robust industry disclosure requirements and strengthening investor rights. The SEC under Gensler may prioritize the disclosure of risks posed by climate change, promote boardroom diversity, and crack down on companies who retaliate against whistleblowers.

About Faruqi & Faruqi, LLP
Faruqi & Faruqi, LLP focuses on complex civil litigation, including securities, antitrust, wage and hour, personal injury and consumer class actions as well as shareholder derivative and merger and transactional litigation. The firm is headquartered in New York, and maintains offices in California, Georgia and Pennsylvania.
Since its founding in 1995, Faruqi & Faruqi, LLP has served as lead or co-lead counsel in numerous high-profile cases which ultimately provided significant recoveries to investors, direct purchasers, consumers and employees.
To schedule a free consultation with our attorneys and to learn more about your legal rights, call our offices today at (877) 247-4292 or (212) 983-9330.
About Daniel Weiss
Daniel B. Weiss is an associate in the firm's New York office. His practice is focused on securities litigation.
Tags: faruqi & faruqi, investigation, news, litigation, settlement notice, case, faruqi law, faruqi blog, faruqilaw, Daniel B. Weiss, securities litigation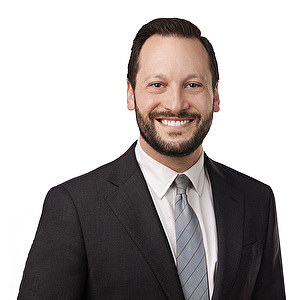 Daniel Weiss
Associate at Faruqi & Faruqi, LLP

New York office
Tel: (212) 983-9330
Fax: (212) 983-9331
E-mail: dweiss@faruqilaw.com
Social: LinkedIn