On August 7, 2020, Judge Richard Seeborg of the Northern District of California denied Uber Technologies, Inc.'s ("Uber") bid to dismiss shareholder claims that the Company's registration statement filed for its 2019 IPO was false and misleading in violation of Sections 11, 12(a)(2) and 15 of the Securities Act of 1933. Defendants, which included Uber's CEO and the underwriters involved in the IPO, had argued that the sharp stock drop that followed the IPO was caused by unforeseen factors and that the allegations in the complaint amounted to "puzzle pleading", i.e., meandering and disconnected claims that are indecipherable. The Court rejected these arguments holding in part that defendants created an impression of a state of affairs that differed in a material way from reality.
On May 10, 2019, Uber conducted its IPO, selling 180 million shares of common stock priced at $45 per share. Shortly after the IPO, Uber's stock price plummeted to $25.99 per share.
On October 4, 2019, plaintiffs filed a class action complaint against defendants alleging that defendants omitted material facts regarding the legality (or lack thereof) of Uber's business model, its passenger safety record, and its financial condition.
The Court first analyzed if lead plaintiff's complaint amounts to a "puzzle pleading" that requires defendants and the Court to match up the allegedly misleading statements with the reasons for why the statements are misleading. The Court found that although the complaint might not have been well drafted, it was not so deficient that defendants are incapable of figuring out what statements are alleged to be false.
The Court then analyzed whether the alleged omissions were in fact not disclosed. Defendants argued, for various reasons, that each and every fact lead plaintiff alleged was omitted was adequately disclosed in the registration statement. The Court did not find defendants' arguments persuasive and found each alleged omission required additional disclosures that were not adequately disclosed by defendants.
Finally, the Court analyzed if the alleged misstatements were actionable statements. Defendants argued that the statements were nothing more than corporate puffery, that the complaint used impermissible hindsight pleading, that the bespeaks caution doctrine protects defendants and that the alleged misstatements are inactionable opinions. In a thorough analysis, the Court rejected all four of defendants' arguments and found the alleged misstatements to be actionable. For example, defendants argued that the independent contractor classification issue concerning Uber's drivers was a post-IPO development. But the Court found that the California State Assembly was already working on its gig worker law AB5 to treat drivers as employees before the IPO and the state supreme court had already issued the Dynamex Operations West, Inc. v. Superior Court, 4 Cal. 5th 903 (2018) decision, setting out criteria to treat drivers as employees, so defendants were aware at the time of the IPO that the Company's classification of its drivers as independent contractors in the registration statement was likely already impermissible when the prospectus was filed.

About Faruqi & Faruqi, LLP
Faruqi & Faruqi, LLP focuses on complex civil litigation, including securities, antitrust, wage and hour, personal injury and consumer class actions as well as shareholder derivative and merger and transactional litigation. The firm is headquartered in New York, and maintains offices in California, Delaware, Georgia and Pennsylvania.
Since its founding in 1995, Faruqi & Faruqi, LLP has served as lead or co-lead counsel in numerous high-profile cases which ultimately provided significant recoveries to investors, direct purchasers, consumers and employees.
To schedule a free consultation with our attorneys and to learn more about your legal rights, call our offices today at (877) 247-4292 or (212) 983-9330.
About James M. Wilson, Jr.
James M. Wilson, Jr. is a Partner in Faruqi & Faruqi, LLP's New York office and Chair of the firm's Shareholder Merger Litigation Practice Group.
Tags: faruqi & faruqi, investigation, news, litigation, settlement notice, case, faruqi law, faruqi blog, faruqilaw, James M. Wilson, Jr., securities litigation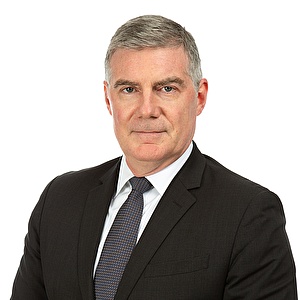 James M. Wilson, Jr.
Partner at Faruqi & Faruqi, LLP

New York office
Tel: (212) 983-9330
Fax: (212) 983-9331
E-mail: jwilson@faruqilaw.com