On August 13, 2020, Senate Democrats announced the framework for a College Athletes' Bill of Rights seeking to "guarantee fair and equitable compensation, enforceable safety standards, and improved educational opportunities for all college athletes." This landmark proposal confronts unjust policies enacted by the National Collegiate Athletic Association ("NCAA") restricting college athletes from receiving compensation for their labor or advocating for stronger health and safety standards.
The College Athletes Bill of Rights aims to empower athletes to: (i) create revenue-sharing agreements with the NCAA, college sports conferences, and their schools; (ii) market their names, images, and likenesses for third-party endorsement and sponsorship deals; (iii) push colleges and universities to implement "evidence-based health, safety and wellness standards;" (iv) transfer from one school to another absent any penalties or restrictions; and (v) utilize lifetime academic scholarships and comprehensive health care coverage for sports-related injuries.
One of the proposal's authors, Vermont Senator Bernie Sanders, summed up the need for the College Athletes Bill of Rights, saying "it is ludicrous that the NCAA makes more than $1 billion a year off of college athletes, but will not allow these players to be paid." Senator Sanders continued, "in the midst of this pandemic, these athletes must have a seat at the table when their health and safety is on the line. These athletes are workers. It is long past time they be treated like it. That means safe working conditions, health care, collective bargaining rights, and fair wages for their labor." While presently a policy proposal, Democratic Senators have indicated that they will introduce legislation comparable to the College Athletes Bill of Rights this fall if the NCAA fails to unilaterally adopt its proposals.

About Faruqi & Faruqi, LLP
Faruqi & Faruqi, LLP focuses on complex civil litigation, including securities, antitrust, wage and hour, personal injury and consumer class actions as well as shareholder derivative and merger and transactional litigation. The firm is headquartered in New York, and maintains offices in California, Delaware, Georgia and Pennsylvania.
Since its founding in 1995, Faruqi & Faruqi, LLP has served as lead or co-lead counsel in numerous high-profile cases which ultimately provided significant recoveries to investors, direct purchasers, consumers and employees.
To schedule a free consultation with our attorneys and to learn more about your legal rights, call our offices today at (877) 247-4292 or (212) 983-9330.
About Patrick J. Collopy
Patrick Collopy's practice is focused on employment litigation. Patrick is an Associate in the firm's New York office.
Tags: faruqi & faruqi, investigation, news, litigation, settlement notice, case, faruqi law, faruqi blog, faruqilaw, Patrick j. Collopy, wage & hour litigation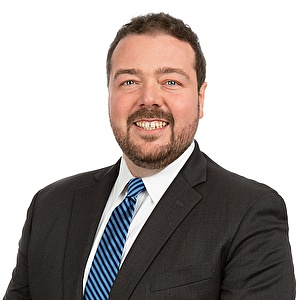 Patrick J. Collopy
Associate at Faruqi & Faruqi, LLP

New York office
Tel: (212) 983-9330
Fax: (212) 983-9331
E-mail: pcollopy@faruqilaw.com