On June 29, 2020, the United States Supreme Court issued a decision in Seila Law LLC v. Consumer Fin. Prot. Bureau, No. 19-7, -- S. Ct. --, 2020 WL 3492641, at *9 (U.S. 2020) ruling that Consumer Financial Protection Bureau's ("CFPB") leadership "by a single individual removable only for inefficiency, neglect, or malfeasance violates the separation of powers."
By way of background, the CFPB was created after the 2008 financial crisis and "was tasked with ensuring that consumer debt products are safe and transparent." Id. at *4. The CFPB has both regulatory and enforcement powers. Id. at *5-6. Seila Law LLC ("Seila Law"), a law firm engaged in debt-related practices, refused the CFPB's civil investigative demand and had argued to the District Court that the demand was invalid because the CFPB's leadership violated the separation of powers. Id. at *6-7. The District Court disagreed and ordered Seila Law to comply. Id. at *7. The Ninth Circuit Court of Appeals affirmed the District Court's decision. Id.
The Supreme Court reversed the Ninth Circuit's decision. In its reasoning, the Supreme Court noted that "the CFPB Director is hardly a mere legislative or judicial aid[.]" Id. at *12. That said, the Supreme Court found that the removal protection of the CFPB's director was severable from the other provisions of the Dodd-Frank Act that establish the CFPB itself, leaving it to Congress to remedy the offending removal protection provision. Id. at *22.
The Supreme Court's decision can be found here:
About Faruqi & Faruqi, LLP
Faruqi & Faruqi, LLP focuses on complex civil litigation, including securities, antitrust, wage and hour, personal injury and consumer class actions as well as shareholder derivative and merger and transactional litigation. The firm is headquartered in New York, and maintains offices in California, Delaware, Georgia and Pennsylvania.
Since its founding in 1995, Faruqi & Faruqi, LLP has served as lead or co-lead counsel in numerous high-profile cases which ultimately provided significant recoveries to investors, direct purchasers, consumers and employees.
To schedule a free consultation with our attorneys and to learn more about your legal rights, call our offices today at (877) 247-4292 or (212) 983-9330.
Tags: faruqi & faruqi, investigation, news, litigation, settlement notice, case, faruqi law, faruqi blog, faruqilaw, Sherief Morsy, securities litigation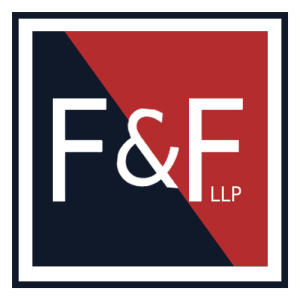 Faruqi & Faruqi

New York office
Tel: (212) 983-9330
Fax: (212) 983-9331