The SEC has announced that after its latest award of $700,000 to a whistleblower, it will have awarded almost $501 million to 84 individuals since issuing its first award in 2012. The announcement, made on June 19, 2020, reiterated that payments do not come from the money recovered to repay harmed investors, but instead are made out of an investor protection fund established by Congress that is financed entirely through monetary sanctions paid to the SEC by securities law violators. Whistleblowers may be eligible for an award when they voluntarily provide the SEC with original, timely, and credible information that leads to a successful enforcement action. Whistleblower awards can range from 10 percent to 30 percent of the money collected when the monetary sanctions exceed $1 million.
The program is part of the Dodd-Frank Act, and the SEC protects the confidentiality of whistleblowers and does not disclose information that could reveal a whistleblower's identity.
"Because of the whistleblower's actions, the agency was able to identify the misconduct and conserve time and resources during the investigation," said Jane Norberg, Chief of the SEC's Office of the Whistleblower. "This whistleblower stepped forward and helped the agency to protect and compensate harmed investors."
Assistance and information from a whistleblower who knows of possible securities law violations can be of tremendous assistance to the Securities and Exchange Commission. Through their knowledge of the circumstances and individuals involved, whistleblowers can help the Commission identify possible fraud and other violations. That allows the Commission to more efficiently and effectively minimize the harm to investors, better preserve the integrity of US capital markets, and more quickly hold those responsible for unlawful conduct accountable.
If you have information regarding a possible securities fraud or violation, you can find more information about this program at https://www.sec.gov/whistleblower. The lawyers at Faruqi & Faruqi are ready to assist you and consult with you regarding your options.

About Faruqi & Faruqi, LLP
Faruqi & Faruqi, LLP focuses on complex civil litigation, including securities, antitrust, wage and hour, personal injury and consumer class actions as well as shareholder derivative and merger and transactional litigation. The firm is headquartered in New York, and maintains offices in California, Delaware, Georgia and Pennsylvania.
Since its founding in 1995, Faruqi & Faruqi, LLP has served as lead or co-lead counsel in numerous high-profile cases which ultimately provided significant recoveries to investors, direct purchasers, consumers and employees.
To schedule a free consultation with our attorneys and to learn more about your legal rights, call our offices today at (877) 247-4292 or (212) 983-9330.
About Robert W. Killorin
Robert W. Killorin is a Partner in the Atlanta office of Faruqi & Faruqi, LLP. His practice is focused on shareholder merger and securities litigation. Mr. Killorin is an accomplished trial lawyer with over twenty years of experience in civil litigation. Prior to joining Faruqi & Faruqi, Mr. Killorin was a partner at the firm of Chitwood Harley Harnes, LLP where he specialized in complex securities litigation. Mr. Killorin has represented numerous individual plaintiffs, as well as institutional pension funds, corporations and individual investors in courts around the country. He has obtained significant recoveries, including the following securities class actions: In re FireEye, Inc. Sec. Litig., No. 14-266866 ($10 million settlement pending); In re ArthroCare Sec. Litig. No. 08-0574 (W.D. Tex.) ($74 million); In re Maxim Integrated Prod. Sec. Litig., No. 08-0832 (N.D.Cal.) ($173 million); In re TyCom Ltd. Sec. Litig., MDL No. 02-1335 (D.N.H.)($79 million); and In re Providian Fin. Corp. Sec. Litig., No. 01-3952 (N.D. Cal.). Mr. Killorin has obtained significant relief for shareholders in merger suits, including the following: In re The Coca-Cola Company Shareholder Litigation, No. 10-182035 (Fulton County Superior Ct.).Mr. Killorin authored "Preparing Clients to Testify" – Chapter 19 of Civil Trial Practice, Winning Techniques of Successful Trial Attorneys, Lawyers and Judges Publishing Company (2000), and has written articles and lectured on various legal topics. He is listed in Who's Who in American Law and is an AV® Preeminent™ Peer Review Rated attorney. Mr. Killorin obtained his undergraduate degree from Duke University (B.A., cum laude, 1980) and his law degree from the University of Georgia (J.D. 1983) where he was on the national mock trial team and a national moot court team. He is licensed to practice law in Georgia and is admitted to the United States Supreme Court, the Courts of Appeals for the Eleventh Circuit, and the United States District Courts for Middle and Northern Districts of Georgia.
Tags: faruqi & faruqi, investigation, news, litigation, settlement notice, case, faruqi law, faruqi blog, faruqilaw, Robert W. Killorin, securities litigation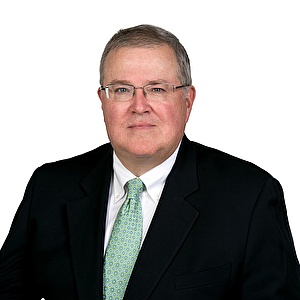 Robert W. Killorin
Partner at Faruqi & Faruqi, LLP

Georgia office
Tel: (404) 847-0617
Fax: (404) 506-9534
E-mail: rkillorin@faruqilaw.com
Social: LinkedIn