On March 25, 2020, the U.S. Securities and Exchange Commission's ("SEC") Division of Corporation Finance issued unofficial disclosure guidelines for publicly traded companies to consider when making business and market disclosures related to the COVID-19 pandemic.
The Division's guidance, CF Disclosure Guidance: Topic 9 ("Guidelines"), emphasized that there is no set of fixed rules regarding disclosures because the COVID-19 impacts and risks continue to evolve and will differ for each company, but emphasize that the cornerstone of the Guidance continues to be the materiality of the information. Further, the Guidelines remind insiders to refrain from trading prior to the dissemination of COVID-19 related information and otherwise to meet obligations under Regulation FD (17 CFR 243.100, et seq.). The Guidelines provide the following illustrative COVID-19 items for companies to consider:
• Has there been any impact on current and future financial conditions and results of operations?;
• The impact on capital and financial resources, overall liquidity position and outlook, including cost of or access to capital and funding sources, and sources or uses of cash otherwise, ongoing ability to meet the covenants of credit agreements, course of action taken or proposed to be taken to remedy any material liquidity deficiency, ability to service its debt or other financial obligations and access the debt markets, and whether there will be incurrence of any material COVID-19-related contingencies;
• Are there any expected effects on assets on the balance sheet and ability to timely account for those assets?;
• Are there any expected material impairments, increases in allowances for credit losses, restructuring charges, other expenses or changes in accounting judgments that have had or are reasonably likely to have a material impact on the company's financial statements?;
• Have there been any adverse impacts (including financial reporting systems, internal control over financial reporting and disclosure controls and procedures) on the ability to maintain operations due to COVID-19, such as remote work arrangements?;
• Are there any challenges in implementing business continuity plans or material expenditures that would be required to do so?;
• Any expected material impact on demand for products or services?;
• Are there anticipated material impacts on the supply chain or distribution?;
• Are there any material impacts on human capital resources and productivity?; and
• Are there any expected travel restrictions and border closures that will have a material impact on ability to operate and meet goals?
The Guidelines also provide that companies may reconcile their non-GAAP financial measure to provisional GAAP measure if necessary due to the impact of COVID-19 on operations.
SEC Chairman Jay Clayton encouraged "public companies to provide current and forward-looking information to their investors . . ." while continuing to prioritize health and safety during the ongoing global pandemic in a press release.
James M. Wilson, Jr. and Robert W. Killorin

About Faruqi & Faruqi, LLP
Faruqi & Faruqi, LLP focuses on complex civil litigation, including securities, antitrust, wage and hour, personal injury and consumer class actions as well as shareholder derivative and merger and transactional litigation. The firm is headquartered in New York, and maintains offices in California, Delaware, Georgia and Pennsylvania.
Since its founding in 1995, Faruqi & Faruqi, LLP has served as lead or co-lead counsel in numerous high-profile cases which ultimately provided significant recoveries to investors, direct purchasers, consumers and employees.
To schedule a free consultation with our attorneys and to learn more about your legal rights, call our offices today at (877) 247-4292 or (212) 983-9330.
About James M. Wilson, Jr.
James M. Wilson, Jr. is a Partner in Faruqi & Faruqi, LLP's New York office and Chair of the firm's Shareholder Merger Litigation Practice Group.
Tags: faruqi & faruqi, investigation, news, litigation, settlement notice, case, faruqi law, faruqi blog, faruqilaw, James M. Wilson, Jr., securities litigation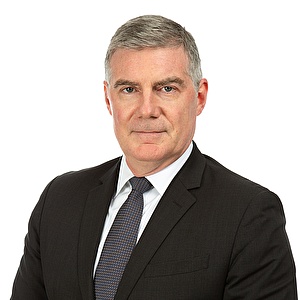 James M. Wilson, Jr.
Partner at Faruqi & Faruqi, LLP

New York office
Tel: (212) 983-9330
Fax: (212) 983-9331
E-mail: jwilson@faruqilaw.com