As of January 6, 2020, New York State's so-called "salary history ban" is now in effect. The new law, codified under New York Labor Law ("NYLL") § 194-A, prohibits all employers throughout the State of New York from:
1. Relying on an applicant's wage or salary to determine whether to offer employment or a particular salary (unless that information is already in the employer's possession due to a voluntary disclosure or because the applicant is an existing employee);
2. Requesting or requiring an applicant's salary history as a condition to being interviewed or considered for an offer of employment, or as a condition of employment or promotion, unless such information is required pursuant to federal, state, or local law;
3. Seeking an applicant's salary history from a current or former employer; and
4. Refusing to interview, hire, or promote, or otherwise retaliating against an applicant: (i) based upon her salary history; (ii) because she refused to provide her salary history; or (iii) because she complained to the New York Department of Labor regarding an alleged violation of the salary history ban.
The new law largely tracks similar legislation that took effect in New York City on October 10, 2017, though with some notable differences – some of which benefit workers, and some of which do not. For example, the New York State law applies to both external job applicants and current employees seeking promotions or transfers, whereas its New York City analog applies only to external applicants. Conversely, the New Yok State law protects only workers who are properly considered "employees" under the NYLL, while the New York City version applies to all workers, including independent contractors and freelancers. Regardless, on the balance, the enactment of the salary history ban is undoubtedly a major victory for employees throughout New York State.

About Faruqi & Faruqi, LLP
Faruqi & Faruqi, LLP focuses on complex civil litigation, including securities, antitrust, wage and hour, personal injury and consumer class actions as well as shareholder derivative and merger and transactional litigation. The firm is headquartered in New York, and maintains offices in California, Delaware, Georgia and Pennsylvania.
Since its founding in 1995, Faruqi & Faruqi, LLP has served as lead or co-lead counsel in numerous high-profile cases which ultimately provided significant recoveries to investors, direct purchasers, consumers and employees.
To schedule a free consultation with our attorneys and to learn more about your legal rights, call our offices today at (877) 247-4292 or (212) 983-9330.
About Alex Hartzband
Alex Hartzband's practice is focused on employment litigation. Alex is a senior associate in the firm's New York office.
Tags: faruqi & faruqi, investigation, news, litigation, settlement notice, case, faruqi law, faruqi blog, faruqilaw, Alex Hartzband, wage & hour litigation, attorneys, lawyers, law firm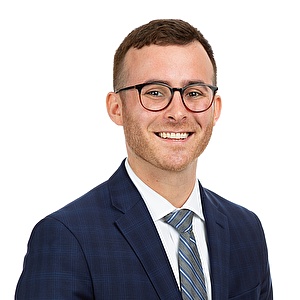 Alex Hartzband
Senior Associate at Faruqi & Faruqi, LLP

New York office
Tel: (212) 983-9330
Fax: (212) 983-9331
E-mail: ahartzband@faruqilaw.com