At a recent conference, Heath Tarbert, the Chairman of the U.S. Commodity Futures Trading Commission ("CFTC") reportedly stated that he thinks the U.S. should take the lead in the digital asset and blockchain space. According to Law360, Tarbert noted that digital assets and blockchain "could have a fundamental transformational change to the global financial system," and explained that other countries have started "to make inroads in this area, and so as a regulator, I want to at least create an environment where innovation can flourish, and whatever risks there are, we're able to mitigate those." According to the article, Tarbert acknowledged that the industry needs more clarity and pointed to the country's fractured regulatory landscape as a source of uncertainty. Tarbert reportedly explained, "[w]e have a situation where stablecoins and other [digital products] could be regulated by 51 jurisdictions plus the federal government" and more, and suggested that Congress might be uniquely suited to address these issues. The article noted that "[w]hile there are some proposed bills that would provide more clarity and consistency on the digital asset front, there has been very little movement" to date.
About Faruqi & Faruqi, LLP
Faruqi & Faruqi, LLP focuses on complex civil litigation, including securities, antitrust, wage and hour, personal injury and consumer class actions as well as shareholder derivative and merger and transactional litigation. The firm is headquartered in New York, and maintains offices in California, Delaware, Georgia and Pennsylvania.
Since its founding in 1995, Faruqi & Faruqi, LLP has served as lead or co-lead counsel in numerous high-profile cases which ultimately provided significant recoveries to investors, direct purchasers, consumers and employees.
To schedule a free consultation with our attorneys and to learn more about your legal rights, call our offices today at (877) 247-4292 or (212) 983-9330.
About Katherine M. Lenahan
Katherine M. Lenahan is a Partner in the New York office of Faruqi & Faruqi, LLP and focuses her practice on securities litigation.
Tags: faruqi & faruqi, faruqilaw, securities, BitCoin, Cryptocurrency, CFTC, Blockchain, Stablecoins, crypto, regulation, fintech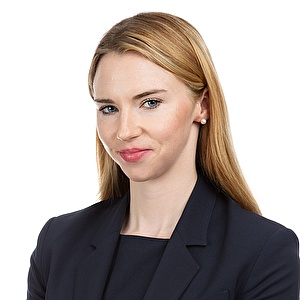 Katherine M. Lenahan
Partner at Faruqi & Faruqi, LLP

New York office
Tel: (212) 983-9330
Fax: (212) 983-9331
E-mail: klenahan@faruqilaw.com