On October 18, the Ninth Circuit rejected Facebook's petition for an en banc rehearing of the Circuit's August 8 panel decision in Patel v. Facebook (the "Decision"). The Patel litigation centers on whether Facebook's use of facial recognition technology for its "Tag Suggestions" feature, which the plaintiffs allege occurred without users' consent, violated the Illinois' Biometric Information Privacy Act. Under this Privacy Act—one of the nation's most comprehensive—companies cannot collect, use, or share a person's biometric information, absent that person's informed opt-in consent.
In the Decision, the Ninth Circuit panel held that the plaintiffs "alleged a concrete and particularized harm, sufficient to confer Article III standing[,]" because Facebook's facial recognition technology was an invasion of individuals' private affairs and concrete privacy interests. Decision at 19-20. This decision could prove to be significant, as it lays the groundwork for future plaintiffs to hold companies accountable for failing to receive affirmative consent before exploiting user biometrics. Moreover, experts estimate that this class action could potentially expose Facebook to $35 billion in damages.
In rejecting Facebook's petition for an en banc rehearing, the Ninth Circuit has opened the door for Facebook to appeal the Decision to the Supreme Court. Indeed, in an attempt to stay the mandate of the Decision, Facebook has already told the Ninth Circuit that it intends to file a petition for writ of certiorari. The Ninth Circuit has yet to rule on this stay.
About Faruqi & Faruqi, LLP
Faruqi & Faruqi, LLP focuses on complex civil litigation, including securities, antitrust, wage and hour, personal injury and consumer class actions as well as shareholder derivative and merger and transactional litigation. The firm is headquartered in New York, and maintains offices in California, Delaware, Georgia and Pennsylvania.
Since its founding in 1995, Faruqi & Faruqi, LLP has served as lead or co-lead counsel in numerous high-profile cases which ultimately provided significant recoveries to investors, direct purchasers, consumers and employees.
To schedule a free consultation with our attorneys and to learn more about your legal rights, call our offices today at (877) 247-4292 or (212) 983-9330.
About Dillon Hagius
Dillon Hagius's practice is focused on securities litigation. Dillon is an associate in the firm's New York office.
Tags: Ninth Circuit, Facebook, biometric privacy, privacy law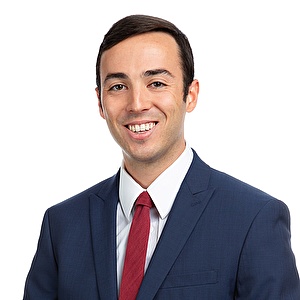 Dillon Hagius
Associate at Faruqi & Faruqi, LLP

New York office
Tel: (212) 983-9330
Fax: (212) 983-9331
E-mail: dhagius@faruqilaw.com