On August 15, 2019, the United States District Court for the Eastern District of Pennsylvania overseeing the Generic Pharmaceuticals Pricing Antitrust Litigation multidistrict litigation ("MDL") denied in full generic drug manufacturer defendants' motion to dismiss plaintiffs' overarching conspiracy claims, concluding that the "connective tissue" allegations plausibly establish the existence of an industry-wide conspiracy to "fix, maintain, and stabilize prices, rig bids, and engage in market and customer allocations" of numerous generic drugs.
The case has been described as "most likely the largest cartel" case ever brought and is being actively litigated by both several different plaintiff groups, including classes of purchasers forced by the conspiracy to overpay for generic drugs, as well as the Attorney Generals for more than 40 States. The United States Department of Justice, which has been criminally investigating the same conduct, has also intervened in the MDL. In connection with the DOJ's related criminal investigation, defendant Heritage Pharmaceuticals, Inc. admitted in May 2019 to its felonious role in the conspiracy. In 2017, Heritage's former CEO Jeffrey Glazer and former President Jason Malek each entered related guilty pleas.
Now with defendants' motion to dismiss the overarching conspiracy claim denied, the MDL may proceed more expeditiously through discovery.
About Faruqi & Faruqi, LLP
Faruqi & Faruqi, LLP focuses on complex civil litigation, including securities, antitrust, wage and hour, personal injury and consumer class actions as well as shareholder derivative and merger and transactional litigation. The firm is headquartered in New York, and maintains offices in California, Delaware, Georgia and Pennsylvania.
Since its founding in 1995, Faruqi & Faruqi, LLP has served as lead or co-lead counsel in numerous high-profile cases which ultimately provided significant recoveries to investors, direct purchasers, consumers and employees.
To schedule a free consultation with our attorneys and to learn more about your legal rights, call our offices today at (877) 247-4292 or (212) 983-9330.
About Bradley J. Demuth
Bradley J. Demuth's practice is focused on complex antitrust litigation with particular expertise in cases involving pharmaceutical overcharges resulting from delayed generic entry schemes, price fixing, and other anticompetitive conduct. Brad is a partner in the firm's New York office.
Tags: faruqi & faruqi, Antitrust Litigation, Sherman Act, faruqilaw, Heritage Pharmaceuticals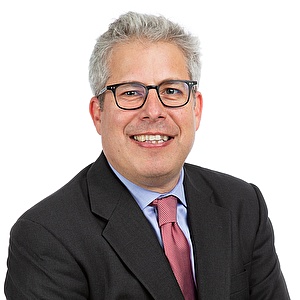 Bradley J. Demuth
Partner at Faruqi & Faruqi, LLP

New York office
Tel: (212) 983-9330
Fax: (212) 983-9331
E-mail: bdemuth@faruqilaw.com