A federal jury in the Eastern District of New York convicted two executives of the defunct hedge fund Platinum Partners L.P. ("Platinum") of securities fraud, securities fraud conspiracy and wire fraud conspiracy. Mark Nordlicht ("Nordlicht"), the founder and Chief Investment Officer of Platinum, and David Levy ("Levy"), the co-Chief Investment Officer of Platinum, were convicted for their roles in defrauding bondholders of an oil company, Black Elk, that Platinum controlled. Platinum's former Chief Financial Officer Joseph SanFilippo ("SanFilippo") was acquitted of all charges against him.
Prosecutors charged Nordlicht, Levy and SanFilippo in December 2016. According to prosecutors, Nordlicht and Levy defrauded bondholders by diverting the proceeds from asset sales ahead of Black Elk's 2015 bankruptcy. The proceeds were diverted back to Platinum even though the bondholders had priority over Platinum's interests. Prosecutors said that Nordlicht and Levy rigged a bondholder vote by failing to disclose that Platinum controlled some of the bonds. According to prosecutors, following the rigged vote, Nordlicht and Levy took millions of dollars from the asset sales for themselves, family members and friends. The jury found Nordlicht and Levy guilty of securities fraud, securities fraud conspiracy and wire fraud conspiracy related to this scheme.
In a separately charged scheme, all three men were acquitted of all charges related to allegations that Platinum concealed problems about the fund from its investors. Prosecutors alleged that the three men defrauded Platinum investors by lying about a liquidity crisis that left Platinum unable to satisfy redemption requests from investors. The prosecutors also alleged that investors were deceived by other practices at Platinum. The jury, however, rejected these charges and found all three men not guilty.
About Faruqi & Faruqi, LLP
Faruqi & Faruqi, LLP focuses on complex civil litigation, including securities, antitrust, wage and hour, personal injury and consumer class actions as well as shareholder derivative and merger and transactional litigation. The firm is headquartered in New York, and maintains offices in California, Delaware, Georgia and Pennsylvania.
Since its founding in 1995, Faruqi & Faruqi, LLP has served as lead or co-lead counsel in numerous high-profile cases which ultimately provided significant recoveries to investors, direct purchasers, consumers and employees.
To schedule a free consultation with our attorneys and to learn more about your legal rights, call our offices today at (877) 247-4292 or (212) 983-9330.
About Alex B. Heller
Alex B. Heller's practice is focused on shareholder derivative and securities litigation. Alex is a Partner in the firm's Pennsylvania office.
Tags: faruqi & faruqi, faruqilaw, Platinum Partners, securities fraud, Black Elk, Mark Nordlicht, David Levy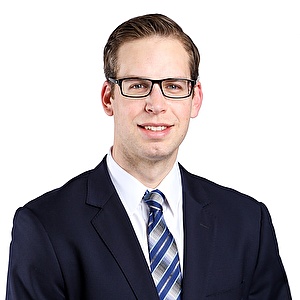 Alex B. Heller
Partner at Faruqi & Faruqi, LLP

Pennsylvania office
Tel: (215) 277-5770
Fax: (215) 277-5771
E-mail: aheller@faruqilaw.com