On May 31, 2019, the U.S. District Court for the Northern District of California awarded more than $101 million to a class of California Walmart employees who were provided with improper wage statements. The Court found that Walmart issued wage statements that failed to inform its employees of all applicable hourly rates in effect during a pay period, as well as other wage statements that did not include the pay period start and end dates.
California State law provides that an employer must furnish employees, either semimonthly or with each payment of wages, with an accurate itemized statement in writing showing: (1) gross wages earned; (2) total hours worked by the employee; (3) the number of piece-rate units earned and any applicable piece rate if the employee is paid on a piece-rate basis; (4) all deductions; (5) net wages earned; (6) the inclusive dates of the period for which the employee is paid; (7) the name of the employee and last four digits of his or her social security number or an employee identification number; (8) the name and address of the legal entity that is the employer; and (9) all applicable hourly rates in effect during the pay period and the corresponding number of hours worked at each hourly rate by the employee.
California workers whose employers do not provide them with accurate, itemized wage statements may be eligible to receive $50 in statutory damages for their employer's first violation and $100 for each subsequent violation, not to exceed $4,000 in total. Similarly, under the New York Labor Law, New York workers are eligible to recover $250 for each workday that their employer fails to provide them with detailed, accurate wage statements, not to exceed $5,000 in total. Workers who believe that they are not receiving proper wage statements, or are subject to other workplace violations, should seek legal counsel to analyze their potential legal claims.
About Faruqi & Faruqi, LLP
Faruqi & Faruqi, LLP focuses on complex civil litigation, including securities, antitrust, wage and hour, personal injury and consumer class actions as well as shareholder derivative and merger and transactional litigation. The firm is headquartered in New York, and maintains offices in California, Delaware, Georgia and Pennsylvania.
Since its founding in 1995, Faruqi & Faruqi, LLP has served as lead or co-lead counsel in numerous high-profile cases which ultimately provided significant recoveries to investors, direct purchasers, consumers and employees.
To schedule a free consultation with our attorneys and to learn more about your legal rights, call our offices today at (877) 247-4292 or (212) 983-9330.
About Patrick J. Collopy
Patrick Collopy's practice is focused on employment litigation. Patrick is an Associate in the firm's New York office.
Tags: faruqi & faruqi, faruqilaw, Walmart, employment law, California, labor law, workplace violations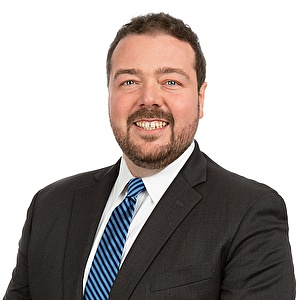 Patrick J. Collopy
Associate at Faruqi & Faruqi, LLP

New York office
Tel: (212) 983-9330
Fax: (212) 983-9331
E-mail: pcollopy@faruqilaw.com