On May 28, 2019, the Supreme Court of the United States issued a ruling in Home Depot v. Jackson, prohibiting third-party defendants from removing class actions from state court to federal court. In a 5-4 decision authored by Justice Thomas, the Supreme Court held that the term "defendant" in the context of the removal statutes did not encompass third-party counterclaim defendants added later into the litigation. This decision is a win for consumers, protecting them from third-party defendants swooping in and removing consumers' lawsuits from the venue they originally chose. The decision also serves as a litmus test for how the Supreme Court's current makeup might treat class action cases moving forward.
About Faruqi & Faruqi, LLP
Faruqi & Faruqi, LLP focuses on complex civil litigation, including securities, antitrust, wage and hour, personal injury and consumer class actions as well as shareholder derivative and merger and transactional litigation. The firm is headquartered in New York, and maintains offices in California, Delaware, Georgia and Pennsylvania.
Since its founding in 1995, Faruqi & Faruqi, LLP has served as lead or co-lead counsel in numerous high-profile cases which ultimately provided significant recoveries to investors, direct purchasers, consumers and employees.
To schedule a free consultation with our attorneys and to learn more about your legal rights, call our offices today at (877) 247-4292 or (212) 983-9330.
About Joshua Nassir
Joshua Nassir's practice is focused on consumer litigation. Josh is an associate in the firm's California office.
Tags: faruqi & faruqi, investigation, news, litigation, settlement notice, case, faruqi law, faruqi blog, faruqilaw, Joshua Nassir, consumer protection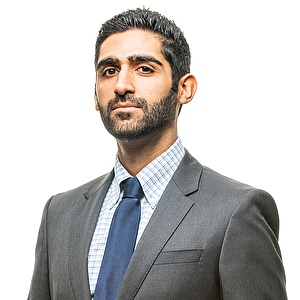 Joshua Nassir
Associate at Faruqi & Faruqi, LLP

California office
Tel: (424) 256-2884
Fax: (424) 256-2885
E-mail: jnassir@faruqilaw.com