On February 6, 2019, Magistrate Judge Douglas E. Miller of the Eastern District of Virginia recommended that the district court deny defendants Merck & Co., Inc. and Glenmark Pharmaceuticals Inc.'s motion to dismiss in the pay-for-delay case over Merck's blockbuster cholesterol drug Zetia.
Faruqi & Faruqi represent the direct purchaser plaintiffs in this litigation. Plaintiffs alleged that Merck paid Glenmark to delay release of its generic version of Zetia for five years. In exchange for Glenmark's delay, Merck promised not to launch its own authorized generic version of the drug during Glenmark's 180-day exclusivity period. The deal was reached to settle a patent lawsuit that Merck had filed against Glenmark over intellectual property for ezetimibe, the active ingredient in Zetia.
In Judge Miller's report and recommendation, he said that the Zetia purchasers "plausibly alleged" that (1) the settlement agreement between Merck and Glenmark included a "large and unjustified" reverse payment in the form of a no-authorized-generic agreement, and (2) that the defendants were a part of a "conspiracy to monopolize the market." He said that it was "clear that the language of the Settlement Agreement" did not allow Merck to sell an authorized generic and that "the most likely purpose" of this "was to preserve competition only from branded drugs." Therefore, Judge Miller recommended the denial of defendants' motion to dismiss as to the § 1 and § 2 Sherman Act claims.
Judge Miller's report and recommendation is available here.
About Faruqi & Faruqi, LLP
Faruqi & Faruqi, LLP focuses on complex civil litigation, including securities, antitrust, wage and hour, personal injury and consumer class actions as well as shareholder derivative and merger and transactional litigation. The firm is headquartered in New York, and maintains offices in California, Delaware, Georgia and Pennsylvania.
Since its founding in 1995, Faruqi & Faruqi, LLP has served as lead or co-lead counsel in numerous high-profile cases which ultimately provided significant recoveries to investors, direct purchasers, consumers and employees.
To schedule a free consultation with our attorneys and to learn more about your legal rights, call our offices today at (877) 247-4292 or (212) 983-9330.
Tags: faruqi & faruqi, investigation, news, litigation, settlement notice, case, faruqi law, faruqi blog, Pay-for-Delay, faruqilaw, Antitrust, faruqi & faruqi llp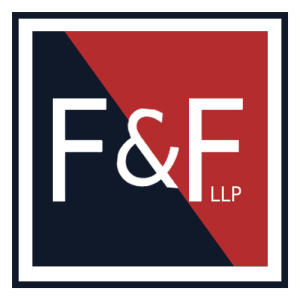 Faruqi & Faruqi

New York office
Tel: (212) 983-9330
Fax: (212) 983-9331