The SEC continues to push its position that certain digital assets should be treated as securities that are subject to SEC rules and regulations. The inquiry to determine if the structure of the economic arrangement should be treated as "security" is fact intensive because it amounts to an "investment contract." While there is no Act of Congress addressing the issue, the U.S. Supreme Court set out the framework to determine if an economic arrangement should be treated as a security many years ago in SEC v. W.J. Howey, 328 U.S. 293 (1946). The "Howey Test" continues to be applied to determine if an offering or sales of assets, including of cryptocurrency, is subject to the federal securities laws and regulations. Moreover, as recently noted by Judge Rakoff in SEC v. Terraform Labs Pte. Ltd., 23-cv-1346 (JSR), 2023 WL 4858299 (S.D.N.Y. July 31, 2023), in which he agreed with the SEC's position that the digital asset in question was a security, the SEC issued guidance in 2019 to those considering an Initial Coin Offering in which the agency provided its view of the framework for analyzing whether a digital asset is an investment contract and whether offers and sales of digital assets are securities transactions under Howey. See Terraform Labs, 2023 WL 4858299 at *9 (citing Sec. & Exchange Comm., Framework for "Investment Contract" Analysis of Digital Assets (April 2019)) accessible here: https://www.sec.gov/corpfin/framework-investment-contract-analysis-digital-assets.
With this abundance of guidance available, many in the crypto industry continue to litigate against SEC and private investor claims for violations of federal securities laws and SEC rules and regulations, arguing that their particular digital asset should not be treated as a "security" in the first place. The recent decision in SEC v. Ripple Labs, et. al., 20 Civ. 10832 (AT), 2023 WL 4507900 (S.D.N.Y. July 13, 2023) ("Ripple"), which held that the sale of XRP digital tokens on public exchanges was not subject to SEC regulation because they were not "investment contracts," has garnered much attention and has recently been relied on by Coinbase to try to dismiss the SEC case against it in Securities and Exchange Commission v. Coinbase, Inc. and Coinbase Global, Inc., 1:23-cv-04738-KPF (S.D.N.Y. Jun. 6, 2023) ("SEC v. Coinbase") (Defendants collectively "Coinbase") (ECF No. 36). SEC v. Coinbase centers around whether Coinbase was required to register as a securities exchange, broker, and clearing agency. SEC v. Coinbase Complaint at 1, ¶1, 2, ¶¶3-4, and 4, ¶8 (ECF No. 1). The docket for this case is accessible here.
In SEC v. Coinbase, the SEC alleges, among other things, that numerous tokens listed for trading on Coinbase are securities and therefore must be regulated. SEC Complaint at 36, ¶¶114 and 119. Coinbase filed an answer to the SEC complaint denying many of the allegations and raising many of the same defenses asserted by other crypto companies in SEC cases, and has moved for judgment on the pleadings, relying extensively on the Ripple decision. Coinbase MTD. Under Howey, an "investment contract" is "a contract, transaction, or scheme whereby a person [(i)] invests his money [(ii)] in a common enterprise and [(iii)] is led to expect profits solely from the efforts of the promoter or a third party." Howey at 298-99. In its Motion, Coinbase argues "that an irreducible feature of the investment contract is that it confer–or at least appear to confer–contractual rights to delivery of future value," and that "[r]ecent crypto cases do not support the SEC's efforts to use 'scheme' as an escape hatch from statutory text." Coinbase MTD at 8 and 13. Coinbase cites to Ripple in support of the argument that a digital asset "can be a component of a security–an investment contract–only if accompanied by relevant contractual undertakings." Id. at 15 (emphasis original). Critically, Coinbase draws a direct connection to Ripple by arguing that "[i]n this case…the SEC has charged Coinbase based solely on blind, bid-ask, spot exchange transactions–the very sort of transactions the Ripple court recently held as a matter of law were not investment contracts because the undisputed facts showed no relevant relationship between the parties to the sale." Id. at 16. See also id. at 17 ("The Ripple court found no investment contract based on facts substantially identical to those alleged here.") and 20 (citing Ripple holding that there was "no investment contract where purchasers unaware they were paying money to issuer").[1] The briefing on Coinbase's Motion is currently scheduled to be completed by October 24, 2023.
In Terraform Labs, Judge Rakoff expressly rejected the distinction made in Ripple and "decline[d] to draw a distinction between these coins based on their manner of sale, such that coins sold directly to institutional investors are considered securities and those sold through secondary market transactions to retail investors are not. In doing so, the Court rejects the approach recently adopted by another judge of this District in a similar case, SEC v. Ripple Labs Inc., ––– F.Supp.3d ––––, 2023 WL 4507900 (S.D.N.Y. July 13, 2023)." Terraform at 15.
The effect of the Ripple decision, if any, may be short-lived. In addition to being expressly rejected by Judge Rakoff in Terraform, the SEC has filed papers with the court seeking to immediately appeal the Ripple decision. Further, Congress is considering legislation that may address some of these issues, and not necessarily favorably for the crypto industry.[2]
________________________________
[1] SEC v. Coinbase has garnered the attention of numerous non-parties, including securities law scholars, who in their amicus brief in support of Coinbase's Motion to Dismiss analyzed the history of how the term "investment contract" was interpreted in state "blue-sky" laws preceding Howey. Securities Law Scholars Amici Brief at 2-12. The scholars argue that "by 1933, the state courts had converged around a standard for interpreting the term investment contract to mean a contractual arrangement that entitled an investor to a contractual share of the seller's later income, profits or assets[,]" id. at 12, and that this definition applies to "investment contracts" as cited in the Securities Act and Exchange Act. Id. at 3. The scholars further argue that "nowhere does Howey suggest that it was doing away with the core textual and historical anchor of the statutory term 'investment contract'–contractual undertakings." Id. at 17 (emphasis original).
[2] For crypto legislation currently pending in the U.S. Congress, see Jason Brett, Congress Creates A Storm of Crypto Legislation, Forbes, Aug. 3, 2023, https://www.forbes.com/sites/jasonbrett/2023/08/03/congress-creates-a-storm-of-crypto-legislation/?sh=69a7787b3aa4. Some of the discussion and proposals in Congress do not center around whether to regulate digital assets, but rather the extent to which they should be regulated, and that the question is whether the regulatory body charged with regulating the digital assets should be the SEC or the Commodity Futures Trading Commission ("CFTC").
About Faruqi & Faruqi, LLP
Faruqi & Faruqi, LLP focuses on complex civil litigation, including securities, antitrust, wage and hour and consumer class actions as well as shareholder derivative and merger and transactional litigation. The firm is headquartered in New York, and maintains offices in California, Georgia and Pennsylvania.
Since its founding in 1995, Faruqi & Faruqi, LLP has served as lead or co-lead counsel in numerous high-profile cases which ultimately provided significant recoveries to investors, direct purchasers, consumers and employees.
To schedule a free consultation with our attorneys and to learn more about your legal rights, call our offices today at (877) 247-4292 or (212) 983-9330.
About Thomas T. Papain
Thomas T. Papain's practice focuses on securities litigation. Thomas is an associate in the firm's New York office.
Tags: faruqi & faruqi, faruqi law, faruqi blog, faruqilaw, Thomas Papain, securities litigation, crypto, cryptocurrency, bitcoin, tokens, ripple, coinbase,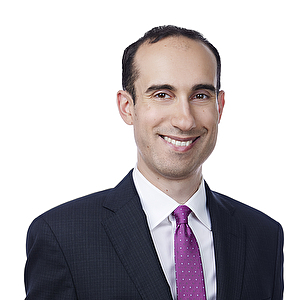 Thomas T. Papain
Associate at Faruqi & Faruqi, LLP

New York office
Tel: (212) 983-9330
Fax: (212) 983-9331
E-mail: tpapain@faruqilaw.com
Social: LinkedIn