On August 25, 2023, the Second Circuit upheld a $17,780,063 jury verdict in favor of 2,519 EMTs and paramedics who sued the City of New York for overtime, alleging that the City required them to perform work before and after their shifts without compensation.
Before clocking in and responding to calls, EMTs and paramedics were required to inspect personal protective equipment ("PPE") and gear to make sure it was in order, including helmets, gloves, pants, coats, respirators, radios, radio holsters, stethoscopes, shears, and duty belts. When an outgoing shift returned, EMTs and paramedics were required to inspect the ambulance before being able to log on and available to answer calls.
After clocking out and at the end of a shift, EMTs and paramedics exchanged equipment with the incoming shift; gave the incoming shift relevant information, such as information about hospital capacity, special events in the city, or issues with the ambulance; and stored PPE and gear in lockers.
The City used a timekeeping and payroll system called, "CityTime," which only paid EMTs and paramedics for time worked during their scheduled shifts and not time spent at stationhouses before or after shifts. However, CityTime also created a record of possible work before and after shifts by tracking when EMTs and paramedics entered and left stationhouses with scanners.
While the City had a policy that EMTs could submit requests for overtime for pre- or post-shift work, EMTs and paramedics generally did not do so and multiple plaintiffs understood that such a request was not permitted for pre-shift work.
After a 12-day trial, a jury found the City liable for overtime damages under the Fair Labor Standards Act ("FLSA") and the Court entered a judgment for $17,780,063, including $7,238,513 in backpay, an equal amount in liquidated damages, and $3,303,037 in attorneys' fees. The City moved for judgment as a matter of law or for a new trial – which the District Court denied – and then appealed to the Second Circuit.
On appeal, the City argued, among other things, that it could not be liable for overtime damages unless the EMTs and paramedics reported the unpaid work and requested compensation. The Second Circuit rejected this argument, stating that the failure to report work an employer knew about does not shield the employer from liability.
Specifically, the City required EMTs and paramedics to be ready to respond to calls as soon as possible after the start of their shifts, holding them to targets of five, seven or ten minutes. To meet this requirement, EMTs and paramedics were forced to do necessary preparation work, such as inspecting PPE, before their shifts started. Similarly, the City required EMTs and paramedics to keep their equipment ready for the entirety of their shifts, forcing them to exchange equipment with and provide information to the incoming shifts without compensation.
Workers in other industries should take note of this decision because it points up the problem of "off-the-clock" work before and after shifts. Customer service representatives, for example, may be required to boot-up computer programs before responding to calls without compensation. Whatever the job, workers should think about whether they are performing a task before or after their shifts that is uncompensated. Any given task may add up to significant time if done regularly or for a certain duration.

About Faruqi & Faruqi, LLP
Faruqi & Faruqi, LLP focuses on complex civil litigation, including securities, antitrust, wage and hour and consumer class actions as well as shareholder derivative and merger and transactional litigation. The firm is headquartered in New York, and maintains offices in California, Georgia and Pennsylvania.
Since its founding in 1995, Faruqi & Faruqi, LLP has served as lead or co-lead counsel in numerous high-profile cases which ultimately provided significant recoveries to investors, direct purchasers, consumers and employees.
To schedule a free consultation with our attorneys and to learn more about your legal rights, call our offices today at (877) 247-4292 or (212) 983-9330.
About Finn W. Dusenbery
Finn Dusenbery's practice is focused on employment litigation. Finn is an associate in the firm's New York Office.
Tags: faruqi & faruqi, faruqi law, faruqi blog, faruqilaw, Finn Dusenbery, employment litigation, FLSA, PPE, EMT, worker's rights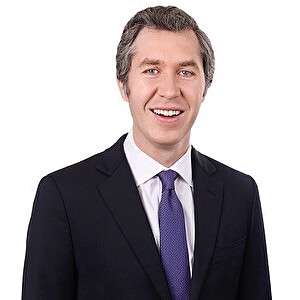 Finn W. Dusenbery
Associate at Faruqi & Faruqi, LLP

New York office
Tel: (212) 983-9330
Fax: (212) 983-9331
E-mail: fdusenbery@faruqilaw.com
Social: LinkedIn