On August 30, 2023, the U.S. Department of Labor issued a proposed rule that increases the salary threshold under which employees are eligible for overtime pay under federal law. Currently, employees who earn less than $35,568 per year or $684 per week must be paid overtime, or one and one-half times the employee's regular rate of pay for all hours worked over 40 in a workweek. Under the proposed rule, all employees who earn less than $55,000 per year or $1,059 per week must be paid overtime.
Employees who earn greater than $55,000 must also be paid overtime unless they are employed in an executive, administrative, or professional capacity, are a salesperson, or are involved in computer programming. Whether individuals employed in these capacities are exempt from overtime depends on the employee's primary duties, which is a fact intensive inquiry.
The DOL will publish the proposed rule in the Federal Register, which then affords other federal agencies and the public 60-days to comment on the new rule. During this time, the President's Office of Information & Regulatory Affairs may also review the proposed rule if it determines the proposed rule will have a "significant" impact on the economy or other social policies. The DOL will then take comments from the public and other agencies into consideration before issuing a final version of the rule to Congress before it can take effect.
Individuals who believe that they have not been paid correctly or have been incorrectly classified as exempt from overtime under federal and/or State law should seek legal counsel to analyze their potential claims.
About Faruqi & Faruqi, LLP
Faruqi & Faruqi, LLP focuses on complex civil litigation, including securities, antitrust, wage and hour and consumer class actions as well as shareholder derivative and merger and transactional litigation. The firm is headquartered in New York, and maintains offices in California, Georgia and Pennsylvania.
Since its founding in 1995, Faruqi & Faruqi, LLP has served as lead or co-lead counsel in numerous high-profile cases which ultimately provided significant recoveries to investors, direct purchasers, consumers and employees.
To schedule a free consultation with our attorneys and to learn more about your legal rights, call our offices today at (877) 247-4292 or (212) 983-9330.
About Camilo Burr
Camilo Burr's practice is focused on employment litigation. Camilo is an associate in the firm's New York office.
Tags: workersrights, employeerights, faruqilaw, faruqiandfaruqi, faruqilawblog, faruqi&faruqi, Camilo Burr, employmentlaw, DOL, wageandhour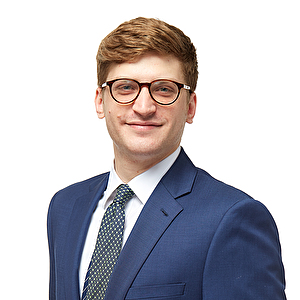 Camilo Burr
Associate at Faruqi & Faruqi, LLP

New York office
Tel: (212) 983-9330
Fax: (212) 983-9331
E-mail: cburr@faruqilaw.com
Social: LinkedIn