As the SEC and private investors continue to push on with civil litigation under the Securities Act of 1933 ("Securities Act") and the Securities and Exchange Act of 1934 ("Exchange Act") against developers and marketers of digital assets, the courts must rule on a threshold issue – whether the digital asset is a "security" that is subject to regulation.
A "security" is defined in the Securities Act and Exchange Act to include several types of economic instruments and arrangements, including stocks, futures, bonds, puts, calls, straddles, certificates of deposit, swaps, and "investment contracts", to name a few. See e.g.,15 U.S.C. §77b(a)(1); 15 U.S.C. §78c(a)(10). The SEC and investors have argued that crypto currency is an "investment contract" that subjects the issuers to SEC rules and regulations.
To determine whether a particular economic arrangement is treated as an "investment contract", the courts apply the three-pronged test set out in 1946 by the Supreme Court in SEC v. W.J. Howey Co., 328 U.S. 293 (1946). Under Howey, an "investment contract" is "a contract, transaction, or scheme whereby a person [(i)] invests his money [(ii)] in a common enterprise and [(iii)] is led to expect profits solely from the efforts of the promoter or a third party." Howey at 298-99; see also SEC v. Edwards, 540 U.S. 389, 393, 124 S.Ct. 892, 157 L.Ed.2d 813 (2004), and Warfield v. Alaniz, 569 F.3d 1015 (9th Cir. 2009). The third prong – whether an investor is led to expect profits solely from the efforts of the promotor or a third party – has garnered attention in three recent decisions.
Two recent decisions from the Southern District of New York have taken different views on this third prong of the Howey test. In SEC v. Ripple Labs, et. al., 20 Civ. 10832 (AT), 2023 WL 4507900 (S.D.N.Y. July 13, 2023), the court distinguished between the sale of the defendant Ripple Labs's XRP digital tokens directly to sophisticated individual investors and the sale of XRP on digital exchanges through the use of trading algorithms. Whereas the sophisticated investors who bought XRP directly from Ripple would have purchased XRP with the expectation that they would derive profits from Ripple's efforts – because Ripple's marketing to these investors would have led them to believe Ripple would use the capital received to improve the market for XRP and develop uses for the XRP Ledger, thereby increasing the value of XRP – the public buyers of XRP on the digital exchanges had no such expectations. The court found that, because the public purchases were blind bid/ask transactions these purchasers could not have known that their investment went to Ripple or any other seller of XRP, i.e., they were not investing in Ripple at all. Id. at 11. Thus, even though the public investors may have had an expectation of profit from their purchase of XRP on the exchange, they did not derive that expectation from Ripple's efforts, which the court held was required to satisfy the third prong of Howey. The sale of XRP on the public exchanges therefore was not subject to SEC regulation and this part of the SEC's case against Ripple was dismissed.
The court in SEC v. Terraform Labs Pte. Ltd., 23-cv-1346 (JSR), 2023 WL 4858299 (July 31, 2023) expressly rejected the court's distinction made in Ripple in the manner of selling the currency to individual investors and the public investors in applying Howey's third prong to determine if the defendant Terraform Labs's cryptocurrency was an "investment contract":
It may also be mentioned that the Court declines to draw a distinction between these coins based on their manner of sale, such that coins sold directly to institutional investors are considered securities and those sold through secondary market transactions to retail investors are not. In doing so, the Court rejects the approach recently adopted by another judge of this District in a similar case, SEC v. Ripple Labs Inc., ––– F.Supp.3d ––––, 2023 WL 4507900 (S.D.N.Y. July 13, 2023).
***
But Howey makes no such distinction between purchasers. And it makes good sense that it did not. That a purchaser bought the coins directly from the defendants or, instead, in a secondary resale transaction has no impact on whether a reasonable individual would objectively view the defendants' actions and statements as evincing a promise of profits based on their efforts. Indeed, if the Amended Complaint's allegations are taken as true -- as, again, they must be at this stage -- the defendants' embarked on a public campaign to encourage both retail and institutional investors to buy their crypto-assets by touting the profitability of the crypto-assets and the managerial and technical skills that would allow the defendants to maximize returns on the investors' coins.
Id. *15.
Howey's third prong also was examined by the court in the Northern District of California in granting shareholder plaintiffs' motion for class certification in their private class action lawsuit against the Ripple defendants in Vladi Zakinov, et. al., v. Ripple Labs, et al., Case No. 18-cv-06753-PJH, 2023 WL 4303644 (N.D. Ca. June 30, 2023). This decision was issued prior to the Ripple decision in the Southern District of New York, but the Ripple defendants made a similar distinction between the direct XRP purchases and those purchases made on the digital exchanges to argue that a class should not be certified because there was a conflict between class members who bought directly from Ripple and class members who bought XRP on the digital exchanges. Defendants argued that there are putative class members who did not view their investment as a security and their expectations from their investment were different from those investors who did view their investment as a security. The court in the Southern District of New York Ripple decision accepted this distinction, but the court in the Northern District of California held that even if there is such a distinction in investor expectations, it does not matter - whether class members had differing expectations from their investments was inapposite. The merits issue of whether XRP is a security will be the same for all class members, regardless of each member's individual expectations. Moreover, for those class members who dissent over the premise of the lawsuit, they can opt out. Id. at *4.

About Faruqi & Faruqi, LLP
Faruqi & Faruqi, LLP focuses on complex civil litigation, including securities, antitrust, wage and hour and consumer class actions as well as shareholder derivative and merger and transactional litigation. The firm is headquartered in New York, and maintains offices in California, Georgia and Pennsylvania.
Since its founding in 1995, Faruqi & Faruqi, LLP has served as lead or co-lead counsel in numerous high-profile cases which ultimately provided significant recoveries to investors, direct purchasers, consumers and employees.
To schedule a free consultation with our attorneys and to learn more about your legal rights, call our offices today at (877) 247-4292 or (212) 983-9330.
About Thomas T. Papain
Thomas T. Papain's practice focuses on securities litigation. Thomas is an associate in the firm's New York office.
Tags: faruqi & faruqi, faruqi law, faruqi blog, faruqilaw, Thomas Papain, securities litigation, crypto, cryptocurrency, bitcoin, digital currency, tokens, 10b-5, fraud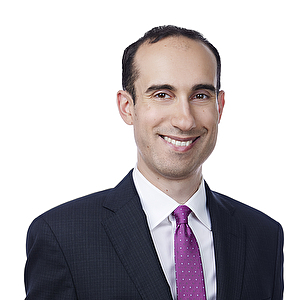 Thomas T. Papain
Associate at Faruqi & Faruqi, LLP

New York office
Tel: (212) 983-9330
Fax: (212) 983-9331
E-mail: tpapain@faruqilaw.com
Social: LinkedIn