New York State appears poised to enact a law banning non-compete agreements. Specifically, on June 20, 2023, the New York Assembly passed a bill that would amend the New York Labor Law ("NYLL") to add section 191-d, prohibiting non-compete agreements and authorizing covered individuals to bring civil actions against those who allegedly violated such prohibition. The New York Senate passed the same bill on June 7, 2023.
The bill defines a non-compete agreement as any agreement that "prohibits or restricts" a "covered individual" from "obtaining employment, after the conclusion of employment with the employer included as a party to the agreement…" Further, the bill defines a "covered individual" as any person who "performs work or services for another person on such terms and conditions that they are…in a position of economic dependence on, and under an obligation to perform duties for, that other person…" This definition of covered individual appears broad enough to possibly include both: 1) an employee and 2) independent contractor that mainly derives his or her income from one person (or entity, perhaps).
The bill states that no employer shall "seek, require, demand or accept a non-compete agreement from any covered individual" and "Every contract by which anyone is restrained from engaging in a lawful profession, trade, or business of any kind is to that extent void."
For any alleged violation, a court may void the non-compete agreement; order payment of liquidated damages up to $10,000; and award lost compensation, perhaps for a job that was lost because of an unlawful non-compete agreement; damages; and attorneys' fees; among other things.
However, the bill does not prevent employers from entering into certain types of agreements, including those for fixed durations; that prohibit disclosure of trade secrets or proprietary client information; or that prohibit the solicitation of the employer's clients that the covered individual learned about during his or her employment. Under the bill, these types of agreements may be permissible so long as they do not "otherwise restrict competition in violation of this section," leaving the door open to possible challenges.
It is now up to Governor Hochul to decide whether to sign the bill into effect.

About Faruqi & Faruqi, LLP
Faruqi & Faruqi, LLP focuses on complex civil litigation, including securities, antitrust, wage and hour and consumer class actions as well as shareholder derivative and merger and transactional litigation. The firm is headquartered in New York, and maintains offices in California, Georgia and Pennsylvania.
Since its founding in 1995, Faruqi & Faruqi, LLP has served as lead or co-lead counsel in numerous high-profile cases which ultimately provided significant recoveries to investors, direct purchasers, consumers and employees.
To schedule a free consultation with our attorneys and to learn more about your legal rights, call our offices today at (877) 247-4292 or (212) 983-9330.
About Finn W. Dusenbery
Finn Dusenbery's practice is focused on employment litigation. Finn is an associate in the firm's New York Office.
Tags: faruqi & faruqi, faruqi law, faruqi blog, faruqilaw, Finn Dusenbery, employment litigation, employment, employee rights, workers rights, non-compete agreement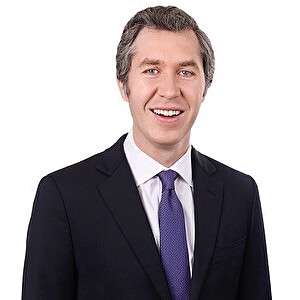 Finn W. Dusenbery
Associate at Faruqi & Faruqi, LLP

New York office
Tel: (212) 983-9330
Fax: (212) 983-9331
E-mail: fdusenbery@faruqilaw.com
Social: LinkedIn