Starting on July 12, 2023, over 60,000 food delivery workers employed by apps such as Uber Eats, DoorDash, and Grubhub in New York City must be paid at least $17.96 per hour, not including tips. As of April 2025, the mandatory hourly pay will increase to $19.96 per hour.
New York City will allow the food delivery apps to use their discretion as to how the $17.96 hourly threshold is met. For example, the delivery apps can pay delivery workers per trip, per hour worked, or through their own arrangement, but cannot include tips delivery workers receive as part of their calculation. The wage increase follows a slew of bills that the City passed in September 2021 to improve working conditions for app-based food delivery workers and has been lauded by proponents as long overdue.
"Our delivery workers have consistently delivered for us — now, we are delivering for them," New York City Mayor Eric Adams said in a statement. "The ones that bring you pizza in the snow, and that Thai food you like in the rain," said Adams. "This new minimum pay rate will guarantee these workers, and their families, can earn a living. They should not be delivering food to your household, if they can't put food on the plate in their household."
While the hourly rate is less than the $23.82 hourly wage the New York City Department of Consumer and Worker Protection initially proposed in November 2022, the increase to $17.96 is nearly $3 more than the $15 minimum wage other employees in the City, Long Island, and Westchester County are paid, and nearly $11 more than $7.09, the average hourly rate app-based food delivery workers currently make.
Workers who believe their employer is improperly denying them minimum wages, or subjecting them to other workplace violations, should seek legal counsel to analyze their potential claims.
About Faruqi & Faruqi, LLP
Faruqi & Faruqi, LLP focuses on complex civil litigation, including securities, antitrust, wage and hour and consumer class actions as well as shareholder derivative and merger and transactional litigation. The firm is headquartered in New York, and maintains offices in California, Georgia and Pennsylvania.
Since its founding in 1995, Faruqi & Faruqi, LLP has served as lead or co-lead counsel in numerous high-profile cases which ultimately provided significant recoveries to investors, direct purchasers, consumers and employees.
To schedule a free consultation with our attorneys and to learn more about your legal rights, call our offices today at (877) 247-4292 or (212) 983-9330.
About Camilo Burr
Camilo Burr's practice is focused on employment litigation. Camilo is an associate in the firm's New York office.
Tags: faruqi & faruqi, faruqi law, faruqi blog, faruqilaw, Camilo Burr, employment litigation, employees' rights, minimum wage, gig economy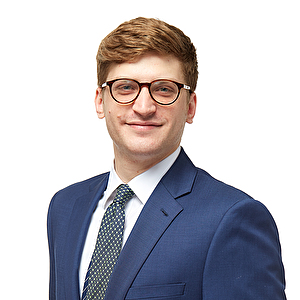 Camilo Burr
Associate at Faruqi & Faruqi, LLP

New York office
Tel: (212) 983-9330
Fax: (212) 983-9331
E-mail: cburr@faruqilaw.com
Social: LinkedIn