A group of Georgia lawyers, led my Marsha W. Mignott, seek class certification in their attempt to establish a unlawful pattern of discriminatory conduct toward African American attorneys under the Civil Rights Act of 1866 and 42 U.S.C. 1981 in what they are describing as an "apartheid disciplinary process."
Mignott is currently appealing a state bar special master's recommendation that she be suspended for two years due to a client complaint, despite that client being indicted on a forgery charge in connection with their complaint to the State Bar. Other attorneys of color, including the five named class representatives, allege that the State Bar of Georgia's disciplinary practices treat attorneys of color more harshly than their white colleagues at multiple levels of the disciplinary process.

The state is attempting to dismiss the suit, arguing that the Northern District of Georgia lacks jurisdiction to hear the case at all and that only the Supreme Court of Georgia has jurisdiction on this issue. Plaintiffs, in turn, argue that a class action is the only way many victims of this discriminatory process can access relief, as their suspensions/disbarments have impaired their ability to maintain employment in the legal sector.

The case is Mignott v. State Bar of Georgia Foundation Inc. et al., case number 1:23-cv-01834, in the U.S. District Court for the Northern District of Georgia.

About Faruqi & Faruqi, LLP
Faruqi & Faruqi, LLP focuses on complex civil litigation, including securities, antitrust, wage and hour and consumer class actions as well as shareholder derivative and merger and transactional litigation. The firm is headquartered in New York, and maintains offices in California, Georgia and Pennsylvania.
Since its founding in 1995, Faruqi & Faruqi, LLP has served as lead or co-lead counsel in numerous high-profile cases which ultimately provided significant recoveries to investors, direct purchasers, consumers and employees.
To schedule a free consultation with our attorneys and to learn more about your legal rights, call our offices today at (877) 247-4292 or (212) 983-9330.
About Kyle J. Conway
Kyle J. Conway's practice is focused on Consumer Protection litigation. Kyle is an associate in Faruqi & Faruqi's Pennsylvania office. Prior to joining F&F, Kyle worked with the Delaware Department of State's Corporations Division. As well, Kyle has practiced law in the areas of insurance defense and family law.Kyle received his J.D. cum laude, from Villanova University Charles Widger School of Law (2018). In law school, Kyle was the Managing Editor of the Environmental Law Journal. Kyle received his undergraduate degree, summa cum laude, from the University of Pittsburg (2015). Kyle is licensed to practice law in the Commonwealth of Pennsylvania.
Tags: faruqi & faruqi, faruqi law, faruqi blog, faruqilaw, Kyle Conway, consumer protection litigation, discrimination, bias, class action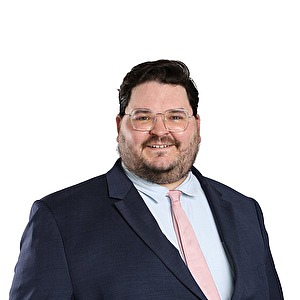 Kyle J. Conway
Associate at Faruqi & Faruqi, LLP

Pennsylvania office
Tel: (215) 277-5770
Fax: (215) 277-5771
E-mail: kconway@faruqilaw.com
Social: LinkedIn